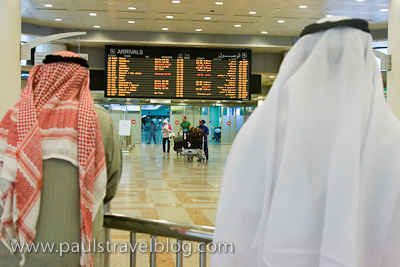 As you are probably aware, the discount airline / low cost carrier (LCC) phenomenon is in full bloom around the world. While planning for our trip I became acquainted with some Middle Eastern low cost carriers, and thought that I would do a brief review. Middle Eastern carriers are not only useful for getting around the region cheaply, but for connecting Europe and South Asia, taking advantage of the Middle East's strategic location. [Important note: LCCs are critically important to the backpacker not only because of their generally low fares, but for their one-way pricing, allowing the budget traveler to retain maximum flexibility as compared to buying discount round trip fares on conventional airlines.]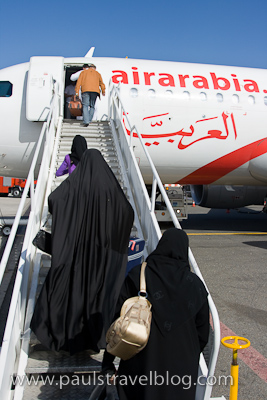 Air Arabia, based in Sharjah, is probably the most important LCC in the MIddle East. Based in the emirate of Sharjah in the UAE, which is located just miles from Dubai, Air Arabia has a terrific network reaching European cities such as Athens and Istanbul all the way to a full complement of South Asian destinations. With cheap fares, a new fleet and a website that is fairly easy to use, as well as the appeal of a Dubai stopover (Dubai isn't the most interesting place in the world, but is definitely worth a long layover), Air Arabia has proven useful to us several times, including most recently to travel from Bombay to Damascus, with a UAE/Oman detour (see posts of 2008.04.04, 04.05 and 04.06). The seats are comfortable, the food and service not bad and free water provided (unlike certain Southeast Asian LCCs).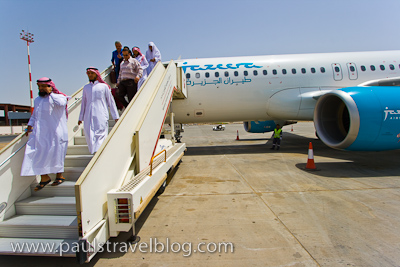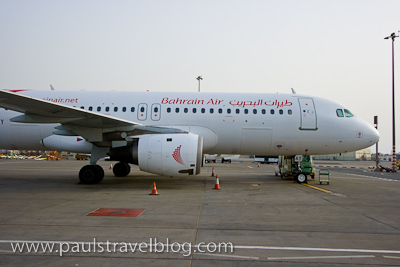 The second Middle Eastern LCC we flew on on our trip was Jazeera Airways, based in Kuwait, from Amman to Kuwait City. I wouldn't put it quite on the same level as Air Arabia, but the fares were quite competitive, and the flight was fine. A third carrier is Bahrain Air, which we did not take. GIven how poor a stopover destination Kuwait City is (Bahrain is moderately interesting), I would probably opt to take Bahrain Air, were I to choose between the two airlines in the future. (See post of 2008.05.07.) Both Bahrain and Kuwait do suffer from visa fees, which adds a bit of additional cost should you choose to stopover in these countries.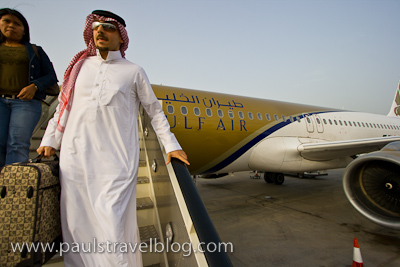 In addition to the "typical" LCCs described above, the Middle East of late is suffering from something of a glut of airlines, from which the traveler has everything to benefit. The Bahraini flag carrier Gulf Air, for example, is not a low cost carrier, but offers its terrific network at quite low rates, often competing with LCCs. Gulf Air's Hong Kong – Bangkok flight was often the cheapest, while we were living in Hong Kong. Gulf Air is also somewhat associated with Oneworld and certain Oneworld airlines, making it the best-allianced Gulf-based carrier. Kuwait Airways (one hears not the greatest airline) offers terrific rates from North America and Europe to South Asia, as does Qatar Airways (which is a good airline). Etihad and Emirates, the two flag carriers of the UAE, are usually not as competitive on price.
Especially because the actual LCCs such as Air Arabia do not usually show up on internet booking sites, it's important to keep them in mind whenever traveling from Europe to South Asia or around the Middle East. If you try any of these carriers, share your experiences!