We've been through Singapore's Changi Airport many times, both on trips to Singapore and on layovers, but never really understood why it is ranked as one of the world's greatest. From what we saw, the old-fashioned design of Terminals 1 and 2 put Changi squarely among the older airports of the U.S. rather than the likes of Hong Kong or Incheon, and while the subway access is convenient Changi didn't seem particularly more efficient than many other, newer airports, either. Faced with a 13 hour layover in Singapore on our way from Hong Kong to Indonesia, we thought that we would put Changi up for a test–we spent the entire layover in the airport. Final assessment? Changi is indeed something special–perhaps not quite as streamlined Hong Kong or Incheon, or Beijing's new Terminal 3, but very much a self-contained city with an outstanding range of spaces and services for travelers.
Changi is unique among the airports I can think of for having people movers on both the "land" and "air" sides of each terminal, making it easy to change terminals not only for connections but also simply to visit a store or amenity in another terminal. The Skytrains are fast and frequent.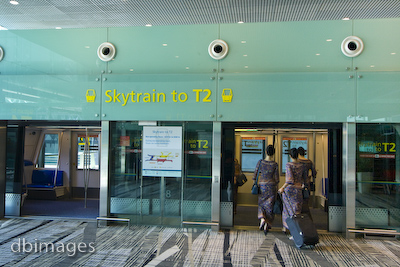 Changi's Terminal 3 opened in early 2008. I think the design is just as beautiful as other new airports around the world, but it shares with the other Singapore terminals a certain "closedness," compared to other new airport designs that focus on maximizing window area throughout the terminal. This may be to promote energy efficiency (Singapore being a hot and sunny place) or to create a more controlled, "mall-like" interior where time stands still, day merging into night (cf. my post of 3.29 on air conditioning).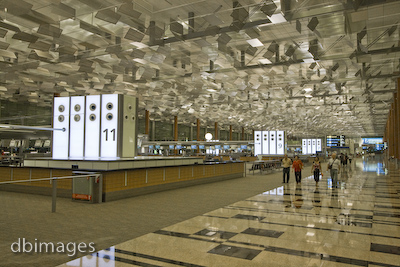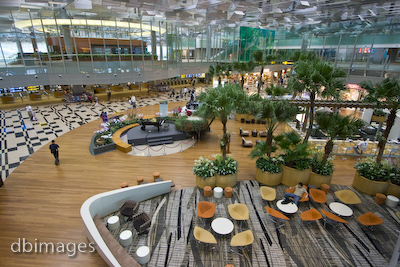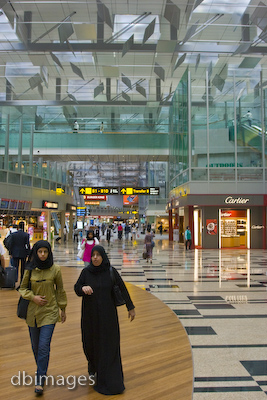 One of the nice design elements of Changi is extravagant use of plant life. This "fern garden" is in Terminal 2. (There are also orchid, cactus and sunflower gardens.)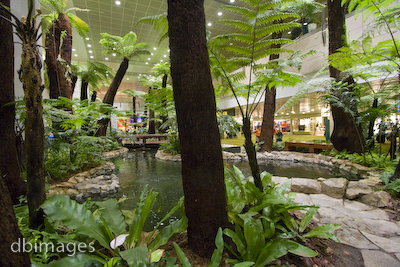 Singapore has a larger number of facilities and services for travelers than any other airport I can think of.
There's plenty of food, some open 24 hours. I'm not sure whether Changi is a starter or follower of the trend, but most food is priced as it would be in town–no airport surcharge (cf. post of 7.30 on expensive coffee). Singapore of course has some of the tastiest varieties of food in the world, and so does its airport.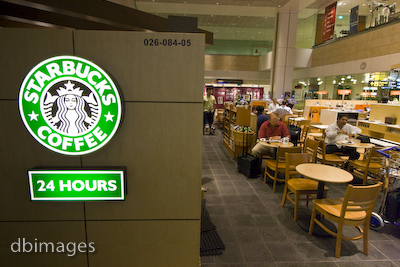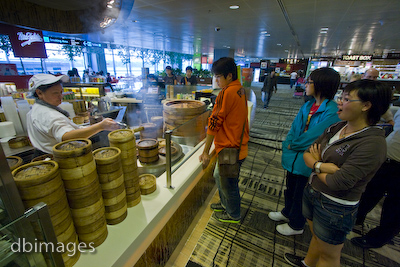 The most comfortable free sleeping space of any airport I know, a feature that justifies Changi's high ranking at sleepinginairports.com. Sure beats rolling out our sleeping bags and getting bitten by mosquitoes in Nairobi's airport!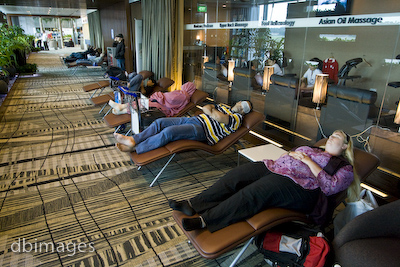 Singapore also takes the prize in the largest number of free internet terminals–they are everywhere. There are also laptop stations with live power and ethernet plugs (BYOC). But thumbs down on the free Wi-Fi–we had trouble getting registered on the principal airport-wide system, although we were able to find other open networks here and there.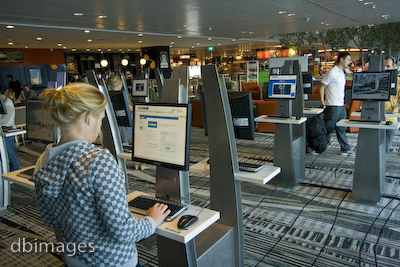 A rubbing to pass the time!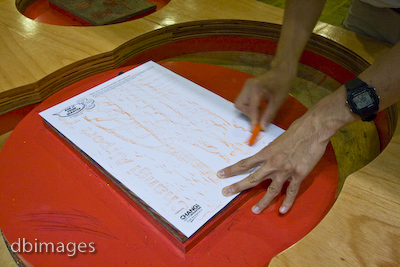 In Terminal 3, a free movie theater, playing a decent selection of relatively recent movies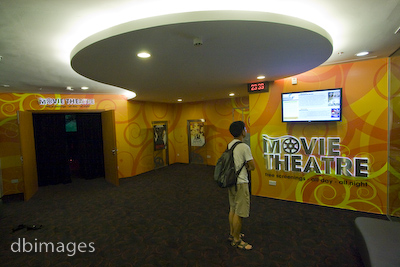 In addition to all of the free facilities and services, there are many fee services at Changi. There is a pay lounge which offers, as the list on the right states: lounge use, massage, hair services, aqua massage spa, foot reflexology, nail services, gym, shower and nap room. The prices are not cheap, but not unreasonable.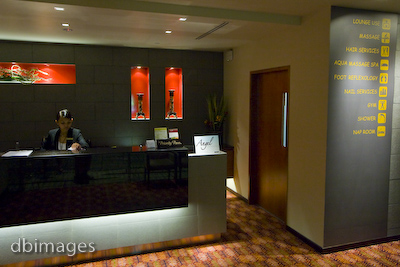 And, would you believe it–there's a (pay) pool in T1.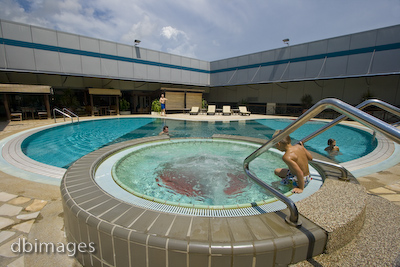 For a solid night's sleep, the Ambassador Transit Hotel offers rooms within each terminal. Even if you are not able to get a reservation, try dropping by–there may be space available. The rate is around SGD 80 (~USD 42) for six hours, a pretty good deal for an airport transit hotel, especially in a city as expensive as Singapore.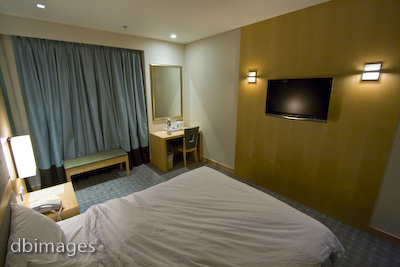 If you want to leave the airport, there are free city tours as well as shuttle services into town for transit passengers.
How did our 13 hours go? We made good use of the internet, saw a movie, ate well and slept comfortably. When it was time to catch our flight, it was without the sense of relief that one might have expected, and we were certainly more rested than when we had arrived. If Changi itself were a destination, it certainly would beat many other places we've been!