The most famous sight in Aleppo is its markets, or souks. Covering miles and miles of covered alleys (sometimes it feels like the whole old city is souk), the souks sell everything from food to fabric to hardware (and of course also souvenirs for the tourists, but those shops make up a very small portion of the markets as a whole). Some photographs:
Closed for business on Friday.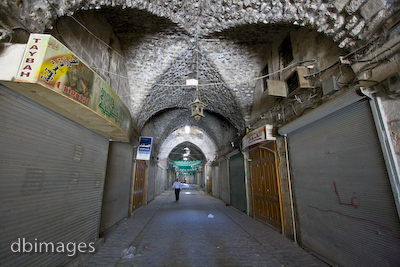 This sweets shop was located in a broader, uncovered area, allowing for this huge display.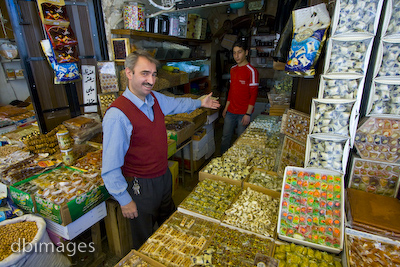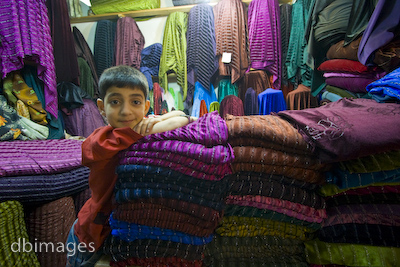 A less crowded moment. The souks are generally quite congested during the day. Note the meat hanging for sale on right.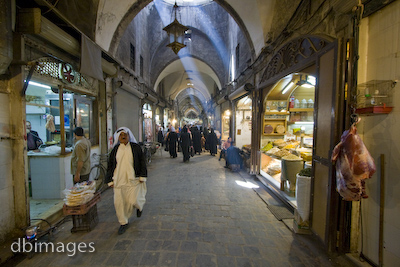 There are, surprisingly, still donkeys being used for transport about the souk.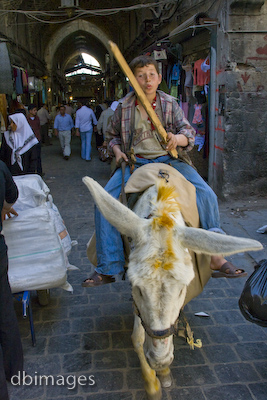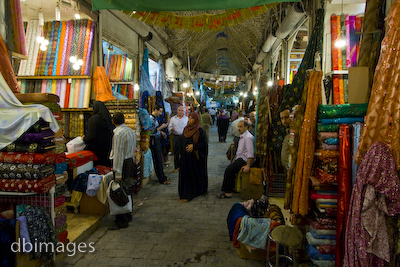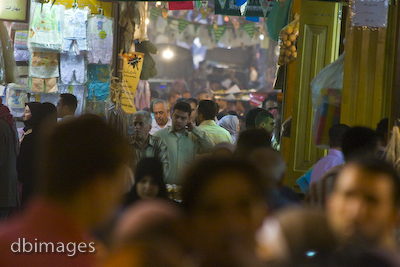 Ground spice, artfully presented.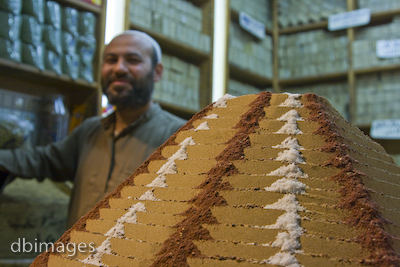 Entrance to Khan al-Sabun. The khans, or caravanserais, acted as both warehouses and lodging for traveling merchants. In Aleppo, most still serve their commercial function, and are crowded with shops along and sometimes within their courtyards.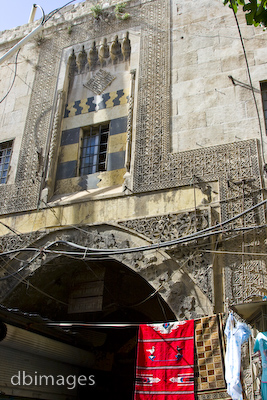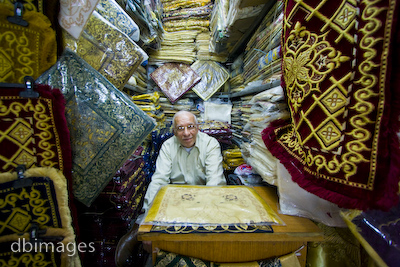 Near closing time.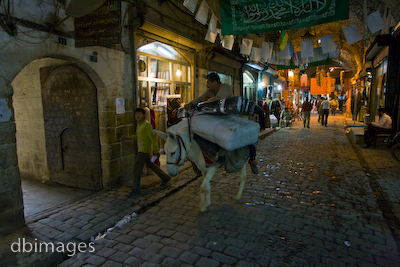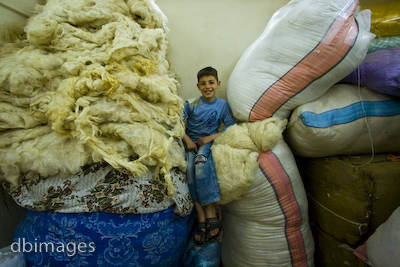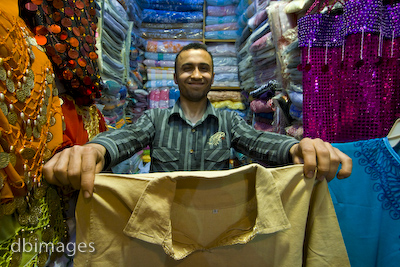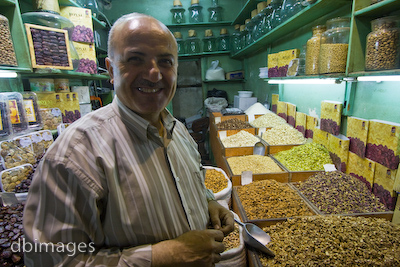 There is of course food for sale within the souk as well, for the merchants and the shoppers.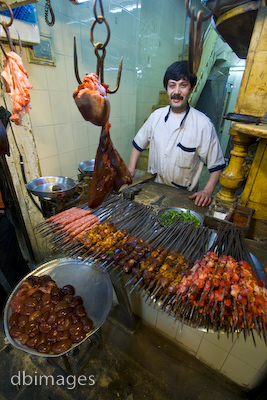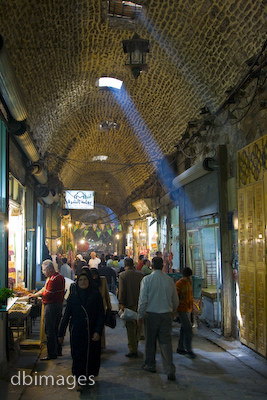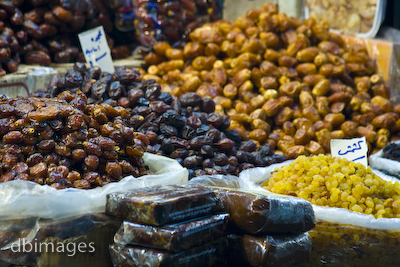 Note the built-in hooks. Other meat for sale was hung on the great doors within the souk.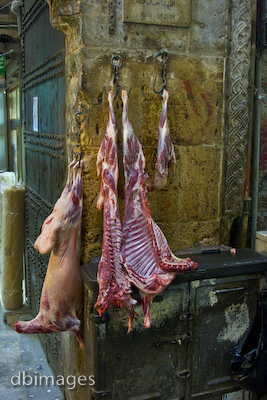 This is just a photo post, for the most part, but if you have a few minutes try googling some other travelers' blog entries on the gay vendors of the Aleppo souk. There are two shops in Aleppo being run by highly visible (even flamboyant) gay men. They seem quite open about their sexuality, at least to tourists (one young man wearing while we were there a t-shirt that said "Free Sex"), something that is quite surprising to see in the middle of conservative medieval Aleppo.