Two towns we have visited on our trip, Maalula in Syria and Abiyaneh in Iran, bear certain resemblances to each other, and I thought that it was worth covering their similarities in a post.
Maalula is located about an hour and a half north of Damascus, in the foothills of the Anti-Lebanon mountains. The village is famous not only for having a very early Christian population–seemingly established in the first centuries after Christ–but also for the fact that its residents continue to speak Aramaic, the language that was spoken by Jesus. Shops in town sell basic Aramaic grammars and the Lord's Prayer written in Aramaic script. While it is true that many Syrians are Christian, Maalula sticks out as a particularly Christian-dominated town, where churches far outnumber mosques and a statue of Mary stands tall above the town.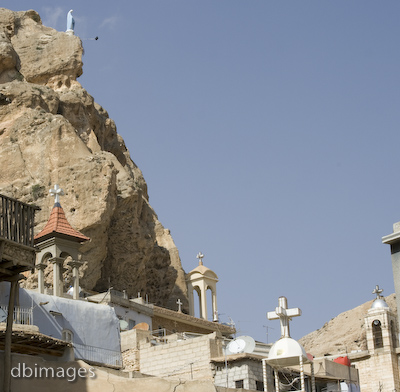 Abiyaneh, located about an hour or so north of Esfahan, is also in something of a hidden valley. While its residents now share Iran's dominant religion of Shia Islam, Abiyaneh was a late holdout of Zoroastrianism, and the remnants of a fire temple are visible near the town center. Abiyaneh is known for maintaining many unique traditions, and, like Maalula, its residents (or at least its oldest residents) speak an archaic language (Middle Persian, dating from the Sassanid era, before the Arab conquest and Islam).
Abiyaneh at sunset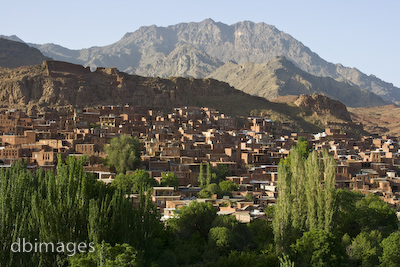 The women of Abiyaneh are famous for their dress, which includes floral headscarves–much more cheerful than the black chadors worn by other older Iranian women.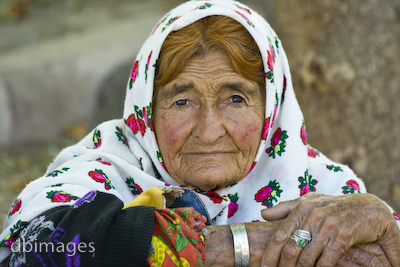 This woman is knocking the door with her knuckles, but note the different metal knockers on the left and right doors–they are designed to make different noises so that the residents of the house know whether a man or a woman is at the door.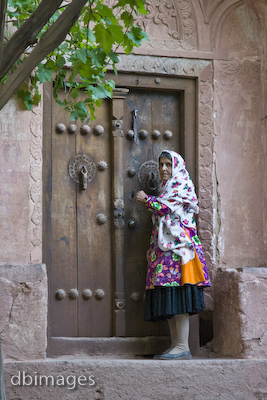 A couple local men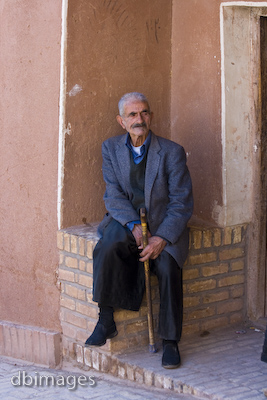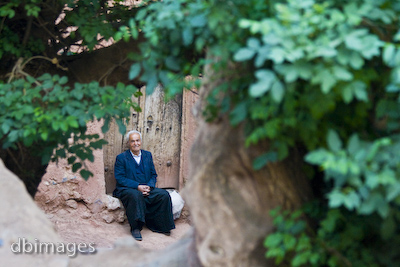 A local man at the top of an old underground cistern, a common site in Iran (though largely unused).

We saw relatively few younger people in Abiyaneh. We were told later that many residents of Abiyaneh are quite wealthy, and have citizenship in countries other than Iran. The elderly population is resident year-round, while others return for holidays and special events. Even before widespread emigration, people from Abiyaneh were known for accumulating land in neighboring towns, and such purchases were celebrated by the village while those who sold land away were considered traitors.
Maalula and Abiyaneh are reminders that mountainous or remote terrain has acted to protect minorities and persecuted/targeted groups for centuries, and of the ability of such terrain to fragment and shelter languages. Today, however, with modern technology, mass culture and more powerful governments, such barriers are no longer effective, and the scattered residents of Abiyaneh and the residents of Maalula will no doubt have difficulty maintaining their local traditions and dialects.