We knew two things for certain about Iran before coming. The first was that there would be a tremendous amount to see, in terms of historical monuments. Iran is of course a center of world culture, and we knew that from Persepolis to Iran's tiled mosques, there would be much to admire and learn. The second was that people would be warm and friendly, especially to us as Americans. Our Iranian-American friend had told us this repeatedly, and so we knew that we would have a good experience as far as human interaction was concerned.
What we did not know was that Iran would have truly spectacular landscapes and scenery. Were it not for the historical sites and the gracious and hospitable people, Iran would be a worthy destination for nature alone–as it is, the landscapes usually provide mere backdrops or scenery to drive through, which is almost a shame. We'd love to come back to Iran for an outdoors or trekking trip, either in the desert or in the mountains. Unfortunately, since our trip was not aimed at this, the pictures we have are limited, but we thought that the natural beauty of Iran certainly deserved a mention on the blog.
I'm not sure what your impression of the Iranian landscape is, but I imagine many of you would think that there is a lot of desert–and in truth there is, actually far more than I imagined. The whole eastern half of the country is a series of deserts and many of Iran's greatest cities lie on the desert's fringes.
Of course, the desert can be a beautiful place. We took one specifically scenery-oriented day trip in the desert, to the Kaluts just north of Kerman in southeastern Iran. Most easily comparable to Monument Valley on the Arizona-Utah border of the American Southwest, the Kaluts were a hot but beautiful area to hike around as the sun set. Outdoor tourism here is fairly well developed, with some operators offering overnight camel and camping trips.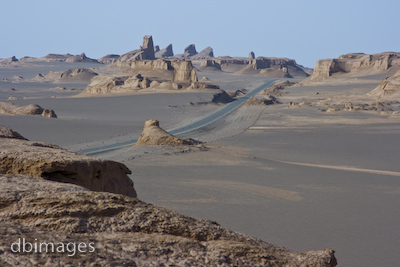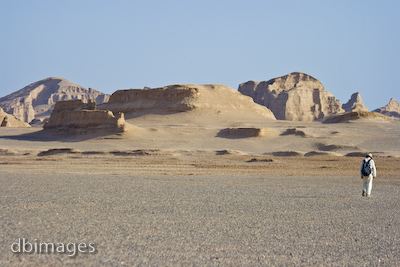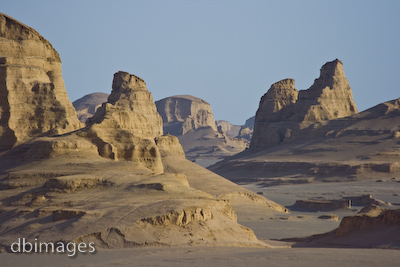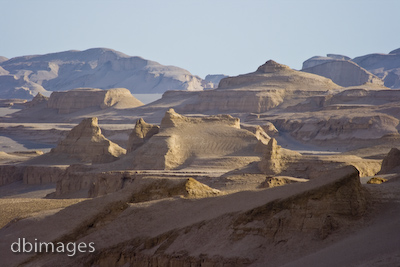 Painted desert, near Kerman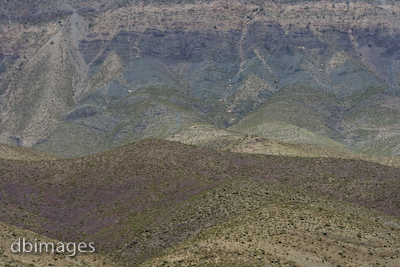 Joopar Mountains, near Kerman, offering in the desert the refreshing sight of snow. Springs from such mountains have historically been central to the Iranian water supply. [picture to come]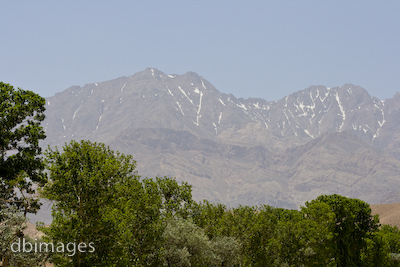 More desert mountains, near Kashan in central Iran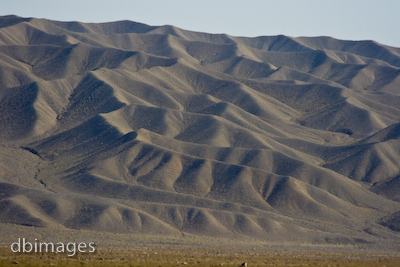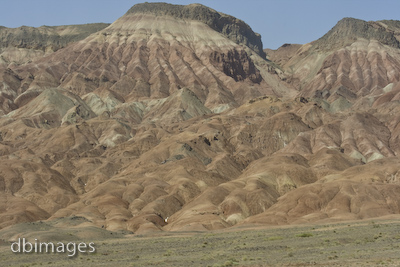 Northern and eastern Iran is lined with taller mountain ranges. These include both high peaks (Mt. Damavand at over 5600 meters) and relatively lower ones.
Mountains southwest of Shiraz, near the ruins of Firuzabad and Bishapur [pictures to come]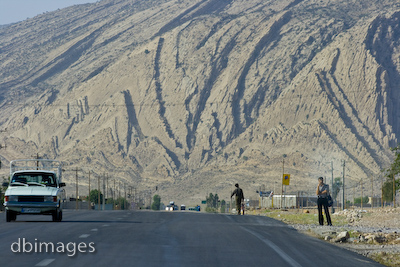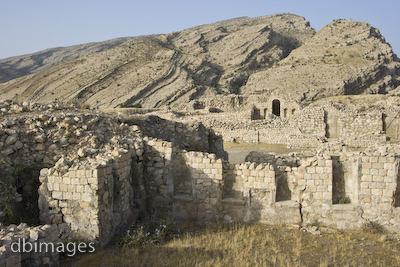 Near the Assassin castle of Alamut west of Tehran [post on Assassins of Iran to come]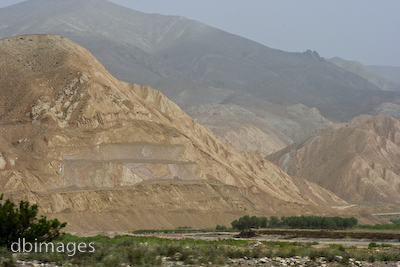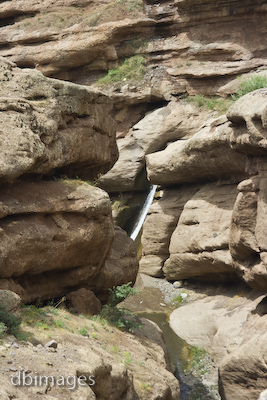 Tehran itself lies at the foot of the Alborz range, which had traces of snow this early June. We were told that the previous winter had seen relatively light snowfall–but people were still skiing in spring. Northern Tehran is set on the very lowest slopes, and cool trails with mountain streams lie within city limits. Just on the other side of the Alborz mountains, a few hours drive away, is the Caspian coast, which we are told has a range of almost subtropical scenery that we did not get to see.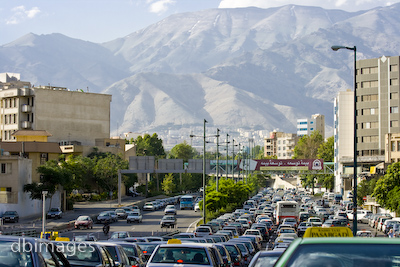 Not included in this post are the beautiful gardens of Iran, which I hope to include in a post on Iranian architecture to come.