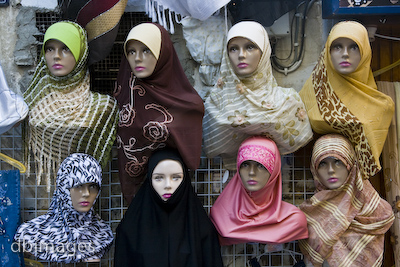 In our travels thus far through the Middle East, we've seen a variety of different styles of cover for women, and I thought that it would be interesting to compare them. Please note that this is intended to be something of a fashion post, rather than a post debating the hejab (Islamic dress code) itself. [Note: None of the individuals pictured was a source of any information for this or any post.]
Colored headscarves
Young women in Syria. In Syria, the scarf is very much a fashion accessory in addition to a religious and customary expectation. In the big cities, many women choose to go without.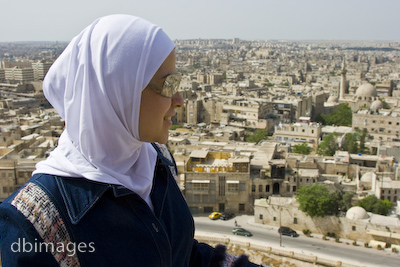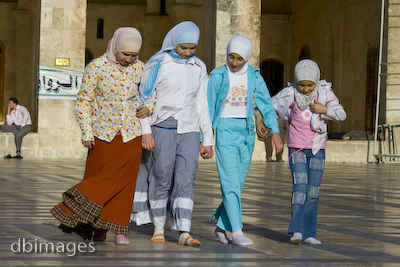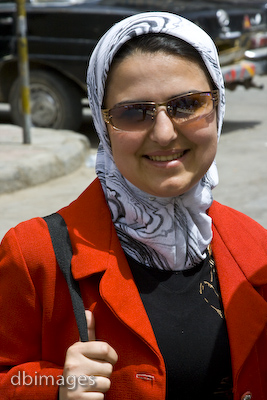 Ladies' police uniforms, Bahrain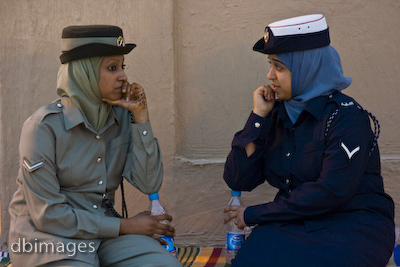 Television personality, Bahrain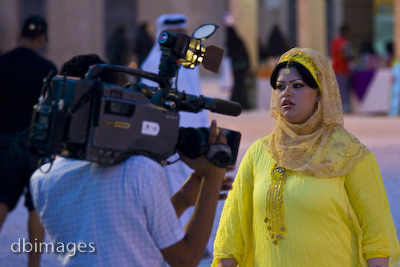 European tourists at a hotel restaurant, Iran (female tourists, like all women in Iran over the age of 8, are required to obey the hejab in public places)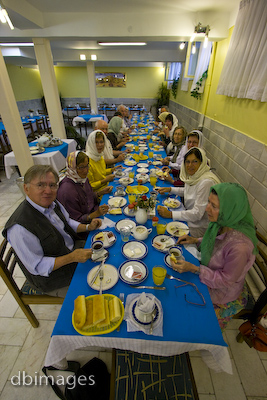 Trendy mother and daughter, Iran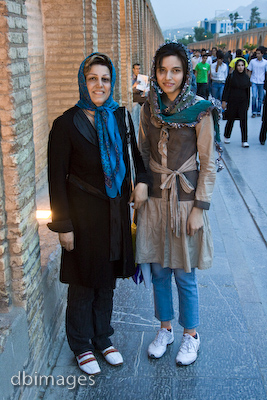 More trendy scarves, Iran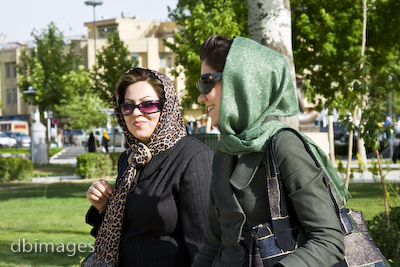 Black headscarves
We never confirmed this, but this style of headscarf must be required in schools and certain jobs, as they are quite common in Iran.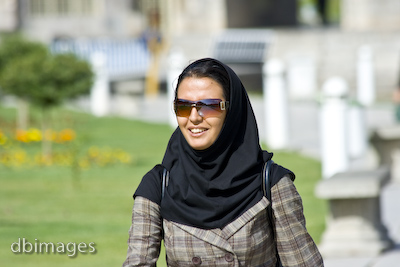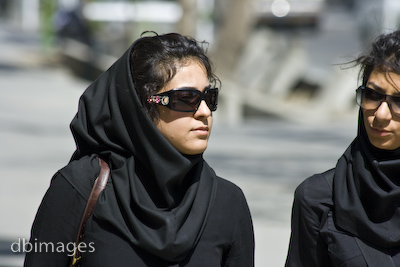 Getting away with showing a lot of hair, Iran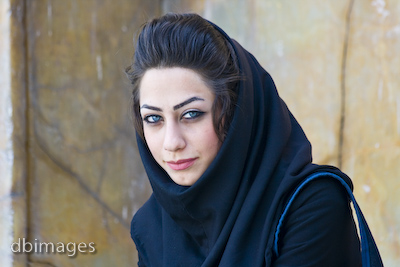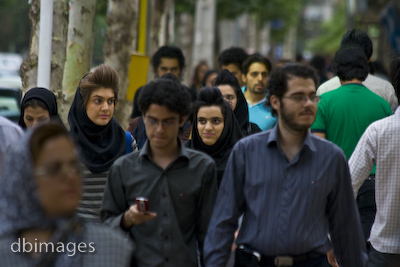 Black robes
A full black robe is fairly common in more traditional parts of the Arab world, including the Gulf.
Kuwait. Kuwaiti women all seem to wear their hair in huge buns.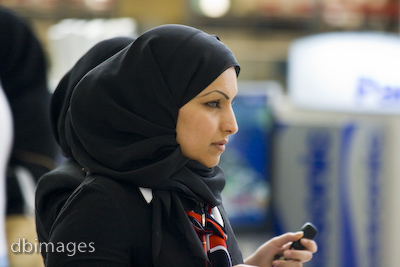 Bahrain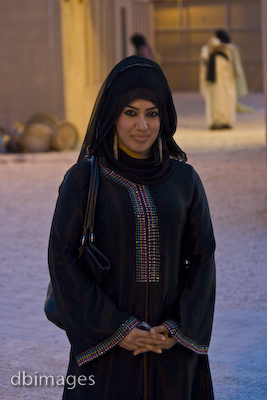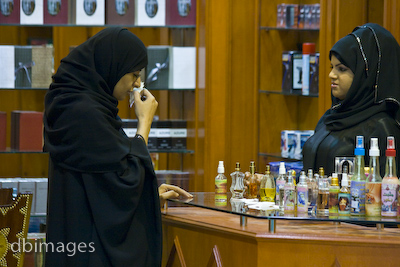 A bedouin woman, looking quite stylish in Aleppo, Syria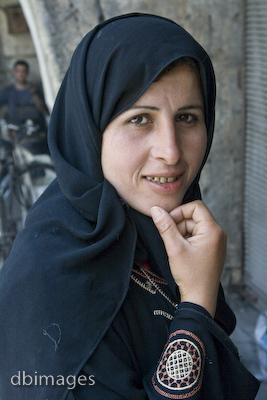 Young ladies in Hyderabad, India, in style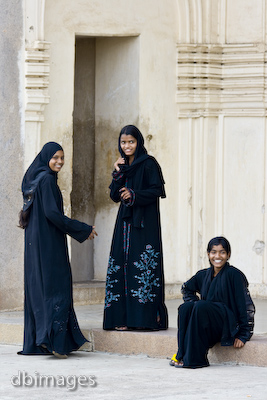 A step further
The chador, the standard Iranian cover for older women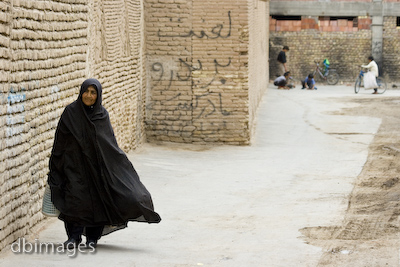 Iranian tourist in chador, Syria. There are many Iranian tourists in Damascus, on pilgrimage to Shiite sites.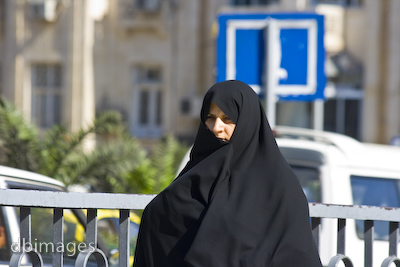 The most annoying thing about wearing a chador, I think, must be the fact that it doesn't have any clasp to stay together, forcing the wearer to constantly hold it in place, either with hands or teeth. This chador has a pattern.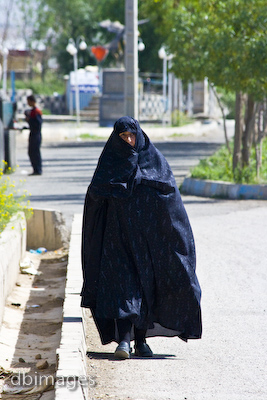 A druze woman, Syria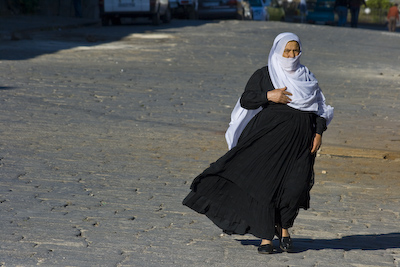 An exotic tribal look, in Bahrain. We like to call this type of face cover a "beak."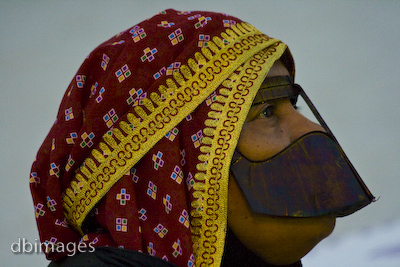 I'm not sure why, but one of these ladies in Aleppo, Syria has her face totally covered, not too common a look.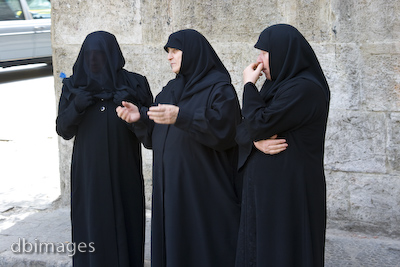 Burka store, Hyderabad. Burkas are sometimes seen in India and the Arab world, but not all that common in the countries we have visited (though I recall seeing quite a few in Zanzibar). Burkas are not worn in Iran, other than perhaps by the Arab minority.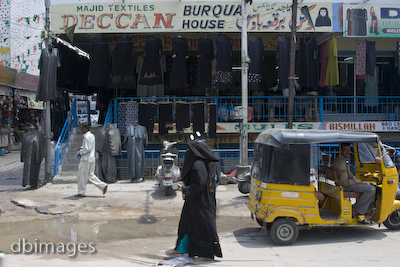 A burka-style hood and face cover, in Damascus, Syria. Again, not too common.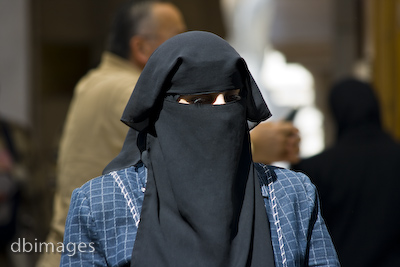 Extras
As a reminder that head covers and veils are not uniquely Muslim, a (Hindu) Rajasthani woman from India. Of course, Christian women also often wear veils, especially in churches.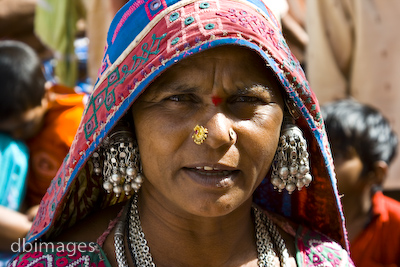 The wearing of cover in the Middle East is definitely a pre-Islamic custom. A carving at Palmyra, Syria, dating from the 1st or 2nd century AD showing women in veils.