The histories of the Middle East and Central Asia are filled with ethnic groups that you feel like you recall from history books but know little about, groups that are no longer with us and so recall to our minds no immediate connections or images. (Cf. my post of 4.15 on Phoenician ruins in Syria.) In Uzbekistan and Tajikistan, we visited the Sogdian ruins of Maracanda (near modern Samarkand) and Penjikent.
There are historical records of the Sogdians, who were related to ancient Iranians and spoke a language similar to Persian, from Achaemenid (see post of 5.10) times, when Sogdiana was considered one of the many states of the Achaemenid empire. Maracanda, near modern Samarkand and now referred to as the ruins of Afrosiab, was their capital. The ruins of Maracanda do not offer much for casual visitors, but one spectacular mural relocated to an on-site museum records the many connections between the Sogdians and their neighbors to the East and West, including Turkic groups and Koreans. Similarly, the Sogdian murals of Penjikent (now housed in museums in Penjikent and Dushanbe) reveal the diverse influences to which the Sogdians were subject.
Sogdian mural from Penjikent showing what appears to be Hindu gods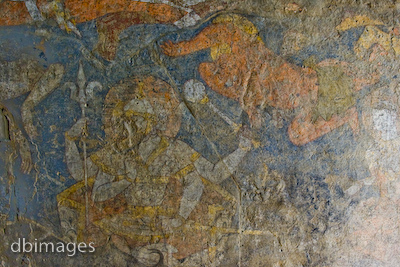 Sogdian mural from Penjikent reminiscent of South/Southeast Asian styles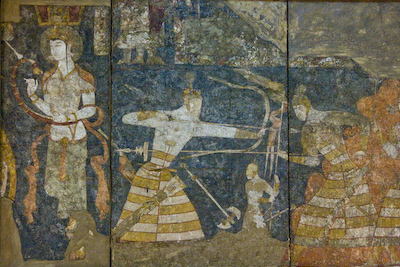 Alexander the Great subdued Sogdiana and it became a part of the Hellenistic world. From the fourth to the eighth centuries, the Sogdians were the primary intermediaries on the eastern Silk Road, responsible for connecting Chinese goods with consumers far west, and spreading ideas (including religions) in both directions. For example, it is believed that the Sogdians were responsible for bringing the invention of paper from China to the west and Manichaeism from the west to China.
The Sogdians, who were largely Zoroastrians, met their end with the Arab invasion, when it is said that the last Sogdian ruler, Dewastich, escaped to the mountains near Penjikent.
Ruins of Ancient Penjikent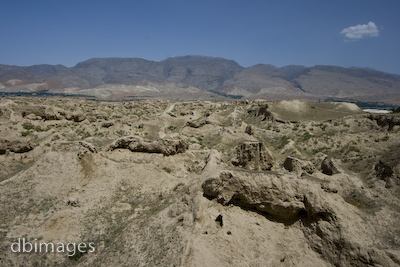 Statue of Dewastich, Penjikent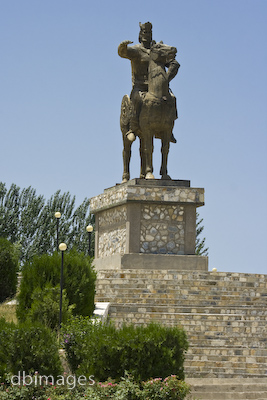 The descendants of the Sogdians, known as Yagnobis, live in a remote valley in Tajikistan and to this day speak a language similar to ancient Sogdian.