This is part of a series describing our route through Tajikistan–please refer to my posts of 6.18, 6.20, 6.23 and 6.24.
***
Murgab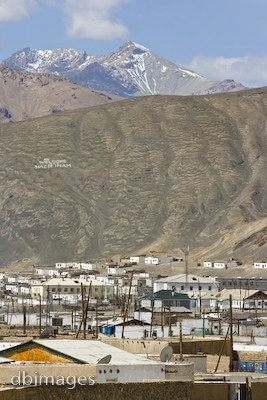 Having arrived in Murgab late at night, fortunately on a minivan that had as a fellow passenger a man running a guesthouse in town, we slept, recharged our batteries (literally and figuratively–the guesthouse had electricity) and headed out the next morning down the street to the office of the Murgab Ecotourism Association (META). Set up with the assistance of a French NGO, META is a sort of one-stop tourism development company for the eastern Pamirs, helping develop, maintain and promote jeep hires, home/yurtstays and trekking/riding excursions throughout the region. Although some of the experiences available in the Pamirs could be arranged yourself (craft an itinerary, hire a car in the bazaar, etc.), going through META is by far the simpler and most attractive option.
META office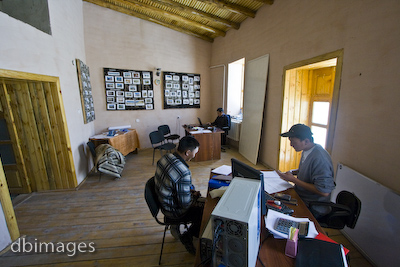 We were truly impressed by META's operation. Set up in an attractive yurt-inspired custom-built building at the edge of town, with a pretty good gift shop to boot, META had descriptions and photographs of many of the natural and historical sights near Murgab, as well as a well-written brochure describing the archaeological sites in the region. Given our limited time (we had some four days before our Tajik visa expired), we put together with their help a tight but doable three-night/four-day itinerary with car hire all the way into Kyrgyzstan. META charges a 15% commission on top of the services they arrange, the rest of the payment going directly to the service providers–not a bad profit for them, but not too much for us either.
Our very friendly Kyrgyz driver, who of course spoke no English, got the paperwork set for our trip (all itineraries require approval from the Tajik KGB, as they still call it), while we went back to our guesthouse to settle our bill (a somewhat hefty $40, including meals) and pack up. We started off for our multiday trip in the Russian jeep around 2 p.m.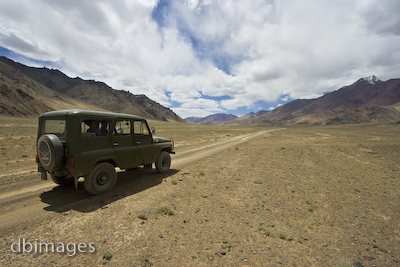 Our driver, Ismail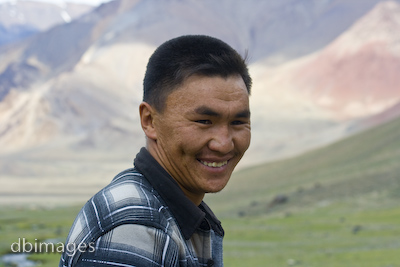 Day one was to be a hike over Gumbezkul Pass, starting from the Pshart Valley and ending up in the Madian Valley, both fairly close to the city of Murgab. The driver would drive us to the trailhead, and then pick us up at the end of the trail. META had estimated that the hike would take us four hours, because we "look like sportsmen." Unfortunately, not being sportsmen at all and, as we have learned from many hikes in the past, having horrible navigational skills, the unmarked hike ended up taking us seven hours, including a rather scary part where we really didn't know which way to go, along a slippery rocky slope. But we survived, and the scenery was quite beautiful from the 4700+ meter pass.
Pshart Valley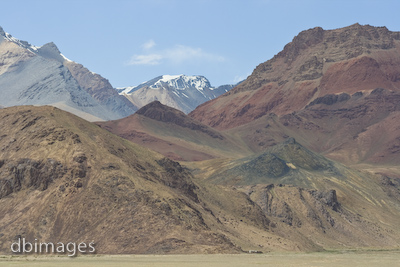 Yurts near trailhead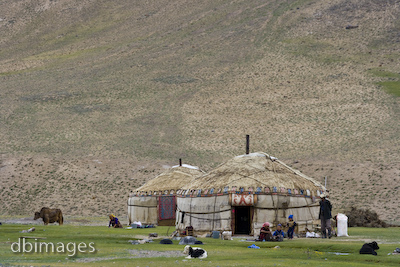 Looking up toward the pass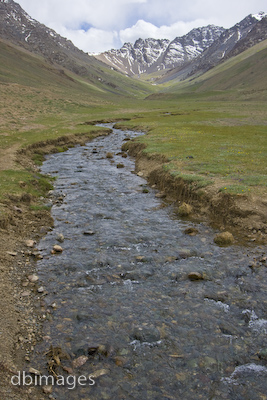 Looking down, from halfway up–note the yurts in the lower right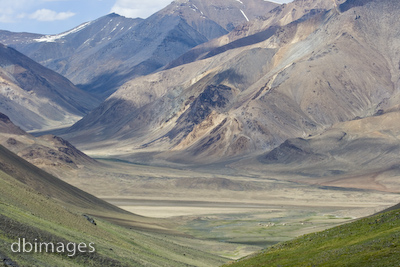 The pass. Note that we're way above it, having overshot!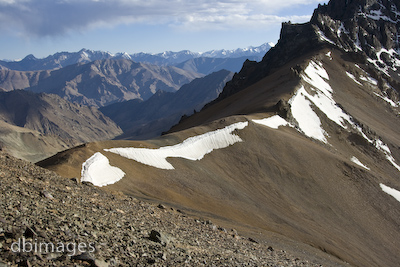 I think our driver was worried about our delay (the sun having set before we were off the trail), as we could see him blinking his headlights in the distance through the darkness. He had also borrowed a pair of binoculars from a local yurt to search for us on the trail. We took a surprisingly long and astoundingly rough (giving us a newfound admiration for Russian automobiles) drive to our accommodations–a yurt located near some hot springs.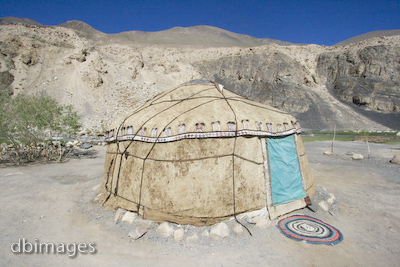 When you arrive at a home- or yurtstay in the Pamirs, you are never announced in advance–the local people do not have phones and live very remotely–and so it's quite awkward arriving late at night. Nevertheless, the gracious Kyrgyz family, when roused from their sleep, set up our bedding and served us tea, before layers of blankets were laid out and we fell asleep. The daughter was quite beautiful–a Mongol princess, as we termed her.
After a dip in the hot springs the next morning, we were off again, to a very remote yurt encampment called Jalang many hours away. On the way we passed yet more beautiful terrain, including the 4600+ meter Ak Baital Pass.
Mt. Muztagh Ata, in China, seen from Murgab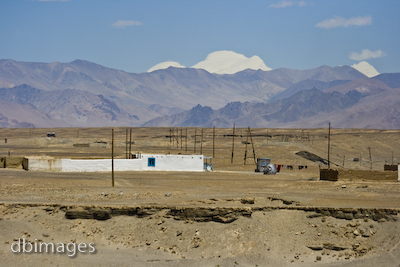 Pamir Highway, north of Murgab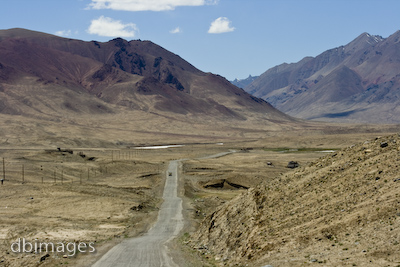 Ak Baital Pass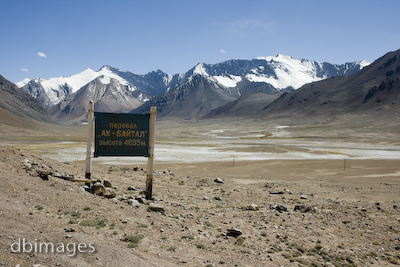 Road to Jalang