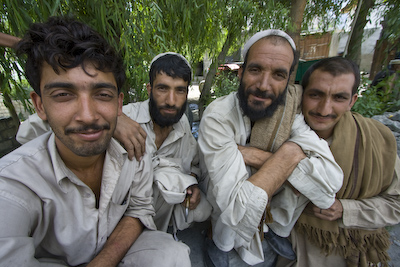 We were in Pakistan fairly briefly, and only in the Northern Areas, but did have a chance to get some photographs of the friendly locals. The photos are in geographical order, from the Chinese border in the north to Gilgit, the capital of the Northern Areas, in the south.
Some photographs taken from Sost. Because Sost is an administrative and transit center, we think that these two individuals may not be true natives of the area, but they do have a typical northern appearance.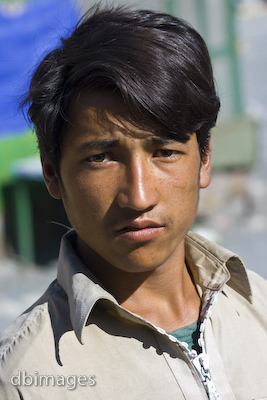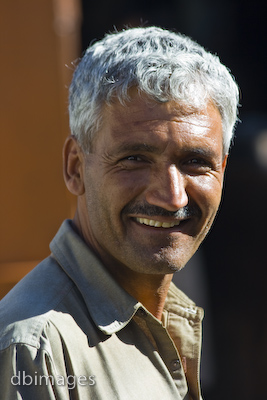 Heading south our first stop was Passu, which is located in the Wakhi area of the Northern Areas. Although they often consider themselves Hunza, and share the Ismaili faith (see post of 7.13), the Wakhi are ethnically and linguistically distinct, being from the Wakhan Valley shared by Tajikistan and Afghanistan (see post of 6.23). Their language (and likely their genetic ancestry) is related to that of Tajikistan and Iran, rather than the other languages of the Northern Areas.
A Wakhi boy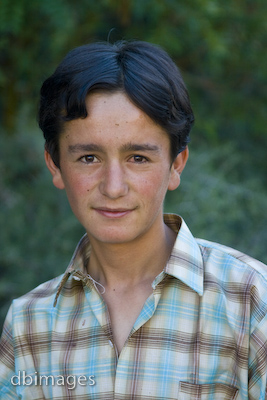 A Wakhi woman, in traditional dress quite similar to the Tajik Pamiris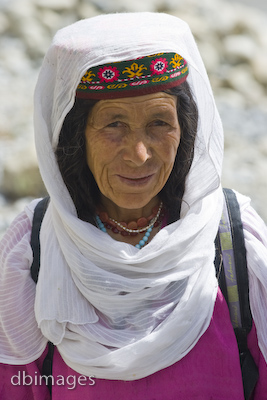 Two Wakhi girls. Note how fair the second girl is, just like other Pamiris (see my posts of 6.23 and 6.29). Indeed, it is startling how different the ethnicities and cultures of the Northern Areas are from the rest of Pakistan.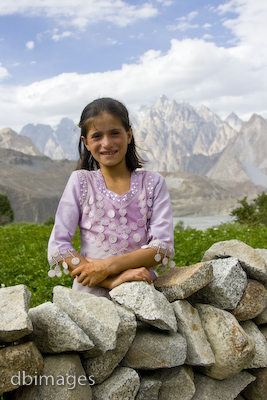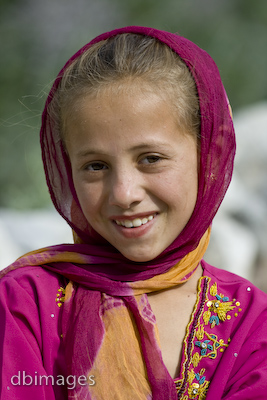 The "heart" of the Northern Areas is the Hunza Valley, populated by a people that speak Burushaski, a language unrelated to any other in the world. The Hunza Valley is famous for its cultural distinctiveness, as well as for its beautiful mountains and healthy way of life.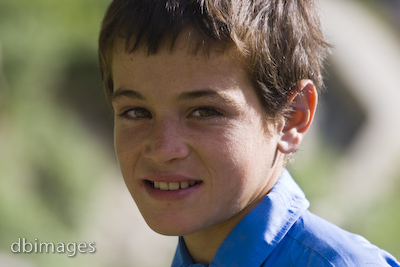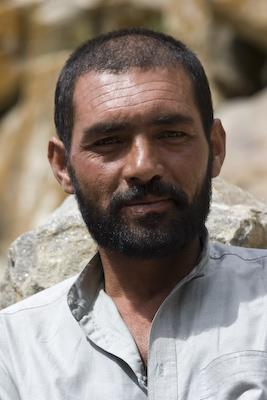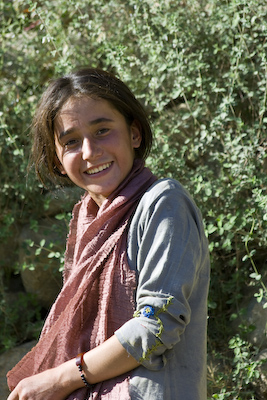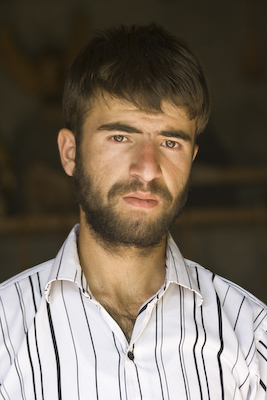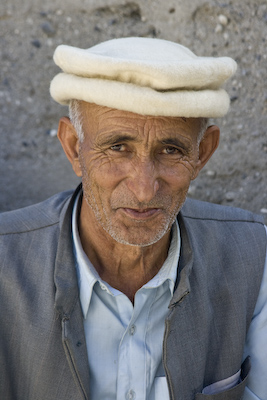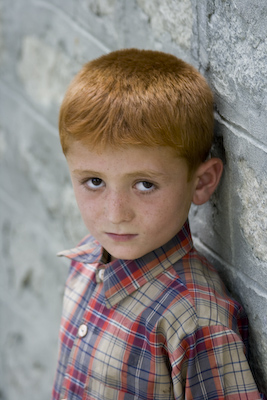 Our young "guide" up to the Ultar Meadow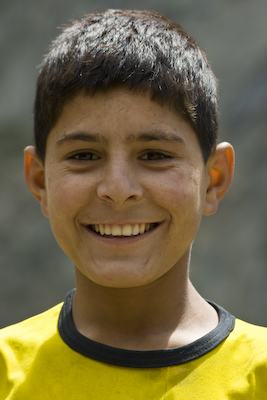 A common summer sight–girls and women carrying baskets for apricots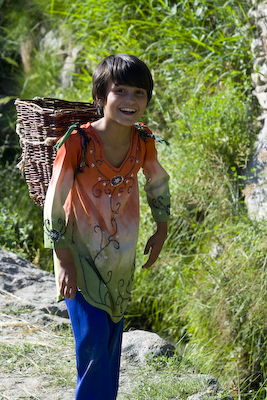 Women, sometimes with cover but often not, are a common site in the Hunza Valley, which is largely Ismaili. Heading further south into Pakistan, women were essentially nowhere to be seen–less so than anywhere else we have been.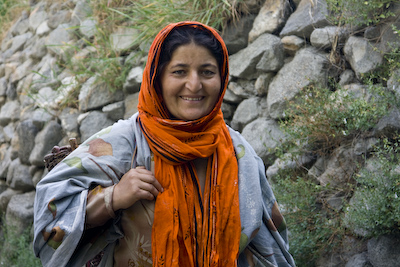 Some pictures from Gilgit. Although Gilgit is in the Northern Areas, that it is a much bigger city and its more southern location mean that many different ethnic groups from Pakistan have settled there. For example, the second man below (who liked to smile but not for the camera) told us that he was a Pashtun from Peshawar. Gilgit was extremely tense, with a huge police/military presence trying to suppress ongoing sectarian violence, but the locals were for the large part very friendly. The most common joke, believe it or not, was men pointing at their bearded friends and telling us that they are Taliban. One man even pointed at another man's large belly saying that it was actually a bomb and he a suicide bomber!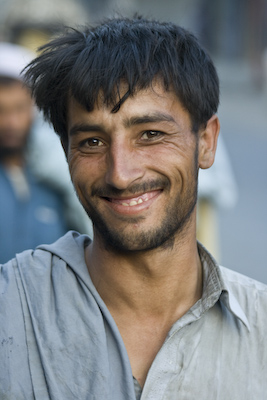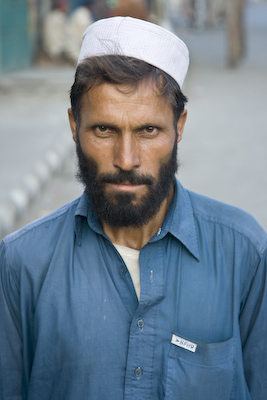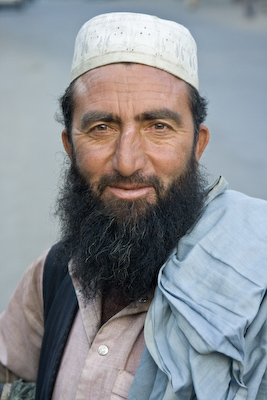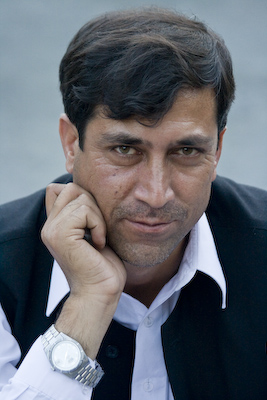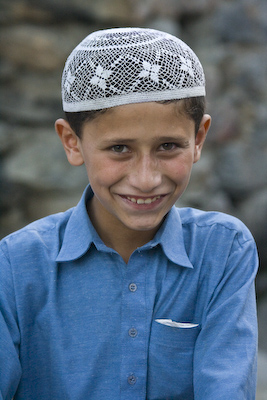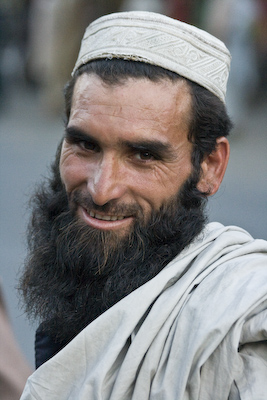 I believe these guys are Hunza, because they are wearing Hunza hats.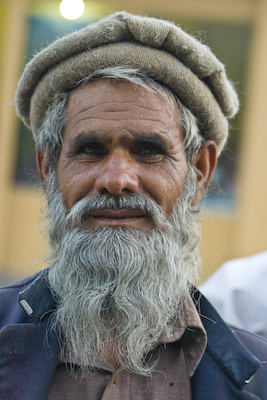 Rather intense eyes, don't you think?