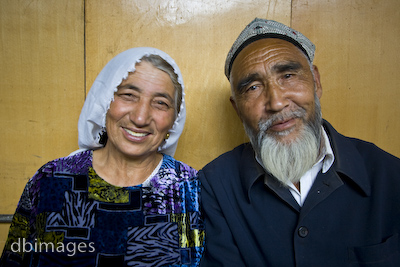 Although we left China via the new terminal at Beijing Capital Airport, the overland core of our route was from Kashgar in Xinjiang Uyghur Autonomous Region to Xian in Shaanxi Province, through the central parts of Muslim China. We may not think of China as a Muslim country, and indeed it is not, but there are some twenty million Muslims in China, a larger number than in the majority Islamic countries of Syria or Malaysia (though as a percentage less than 2%). China officially has 55 ethnic minorities, and ten of them are largely Muslim, including the Hui (almost 10 million), who are Muslim but otherwise culturally similar to Han Chinese, Uyghurs (over 8 million), and the other Central Asian Kazakhs/Kyrgyz/Uzbeks/Tajiks (in the aggregate less than 2 million). (For more thoughts on the Central Asian minorities, please see my post of 7.23.)
Since you've by now seen plenty of pictures of Uzbeks, Tajiks and Kyrgyz (posts of 6.16, 6.29 and 7.6, respectively), let's start with the Uyghurs, who live largely in the Xinjiang Uyghur Autonomous Region.
Uyghur men, Kashgar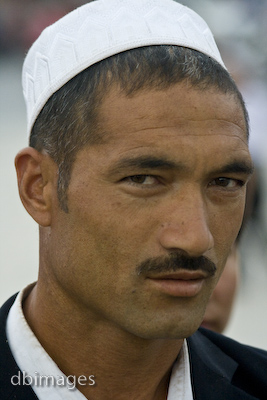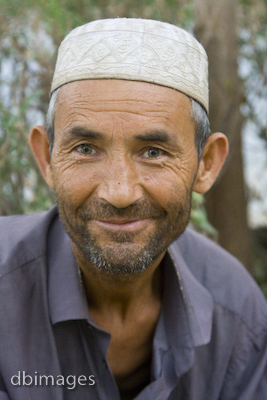 Uyghur man in typical Uyghur hat, Kashgar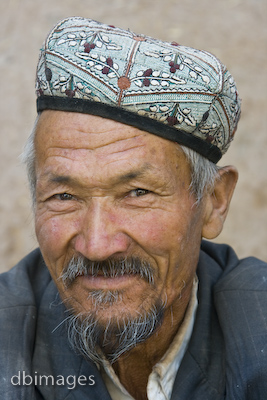 Uyghur man, Yarkand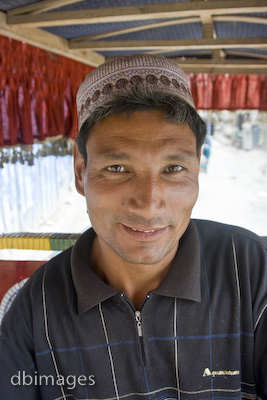 A young Uyghur woman with typically Central Asian features, Yarkand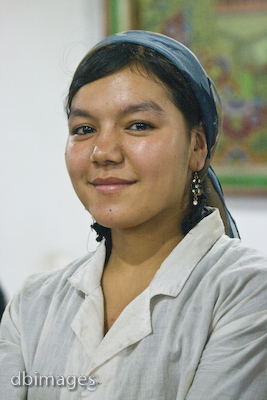 Couple, Kashgar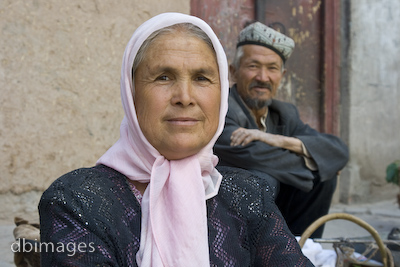 Young men, Yarkand and Hotan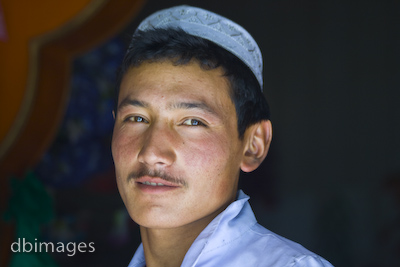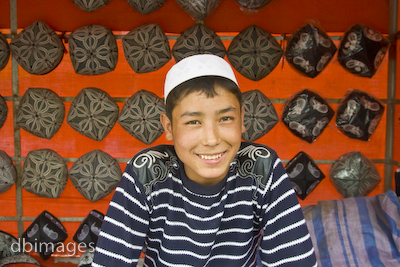 Siblings with astonishingly fair features, Yarkand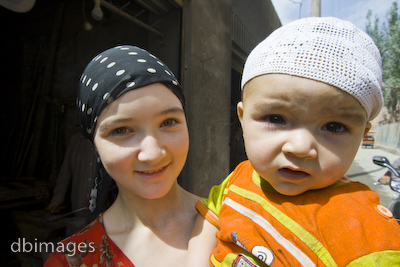 Even among the Central Asian minorities the Tajiks stand out for looking particularly "white" and apparently out-of-place in the PRC. What would you think if you met a Chinese Uyghur or Tajik in your home country, and upon your asking him where he was from, he responded "China?"
Tajik man, Tashkurgan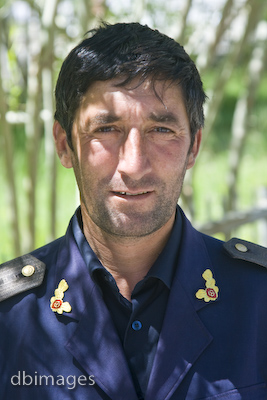 Tajik woman in traditional dress, Tashkurgan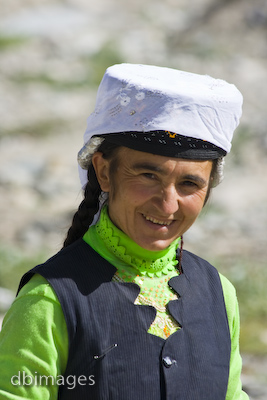 Moving further east, many of China's Muslims are classified as Hui, a designation that is not really ethnic, linguistic or cultural but religious–different groups of Hui have nothing in common but their Islamic faith, and the Hui are largely indistinguishable from the Han majority. The Hui have their own autonomous region near Xian, but most Hui live outside of it, all over China. We first encountered Hui in Jiayuguan in Gansu Province but saw the greatest numbers in the city of Xian in Shaanxi Province, where they dominate the city's atmospheric Muslim Quarter.