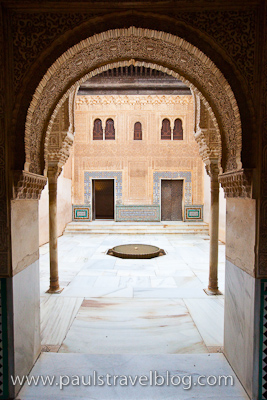 Its reputation is beyond mere renown, a complex of buildings that is widely considered to be one of mankind's greatest cultural achievements. The Alhambra represents, in the form of architecture, the loftiest heights of Moorish civilization in Iberia and the fruit of the melding of Muslim, Christian and Jewish ideas that was la Convivencia. Like many other great treasures, subjected to much deterioration and modification in its history, the Alhambra is now one of the great tourist attractions of Spain, the heart of the city of Granada.
The significance of Granada to Moorish history in Spain is tremendous. Granada was the very last stronghold of the Moors in Spain when in 1492 it fell to Ferdinand and Isabella, marking the very end of almost 800 years of Muslim rule in Iberia. Upon completing the Reconquista, Ferdinand and Isabella presided on their throne from the Alhambra, where Christopher Columbus had his audience for the financing of his voyage West. As a historical center of Muslim life in Spain and a great University town, Granada retains a cosmopolitan atmosphere, its souvenir shops filled with goods imported from the Middle East, much as they might have been centuries ago.
For this post, mainly photographs of the Alhambra.
The Alhambra sits on a hill overlooking the town of Granada. On top of the hill from which the second photograph was taken sits the new Mosque of Granada (2003), serving Moroccan immigrants and other Muslim residents and visitors to the city in a sort of grand return of Islam to the city.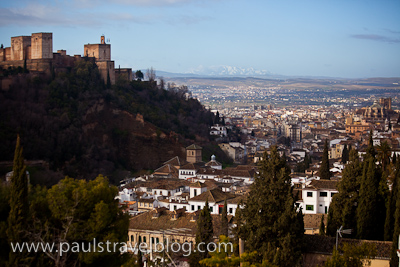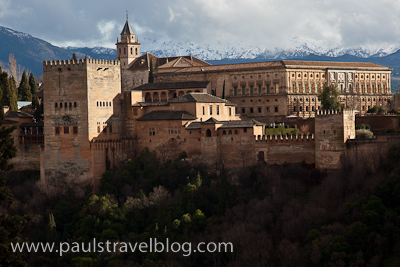 The internal courtyards of the Alhambra, some of them separating parts of the building constructed at different periods, throw the interior open to light.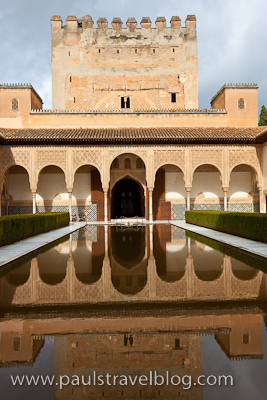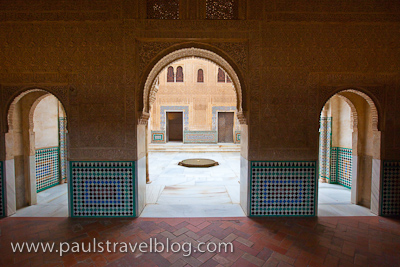 The Alhambra, like other celebrated palaces around the world, was as much a feat of landscaping as architecture. The Mirador de Lindaraja, of Debussy fame.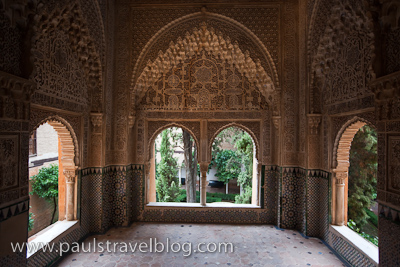 One of the most famous parts of the palace is the Patio of the Lions, with its many intricately decorated columns, and spectacular domed halls nearby. [The Lion fountain in the middle was under renovation during our visit.]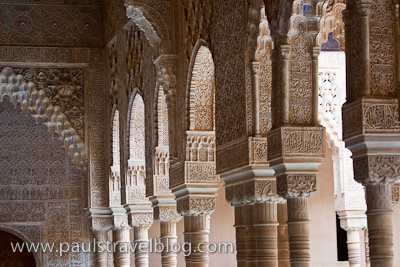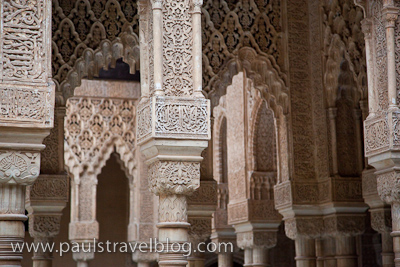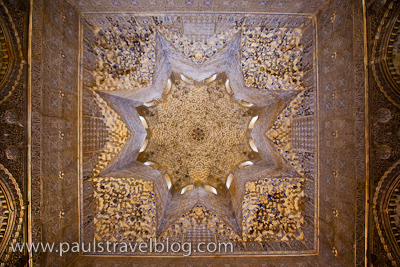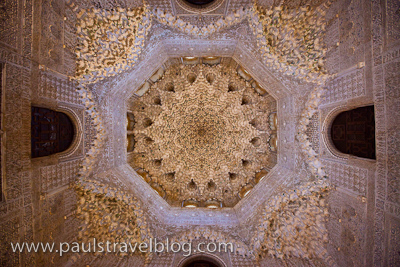 Much of the beauty of the Alhambra is in the intricate ornamentation.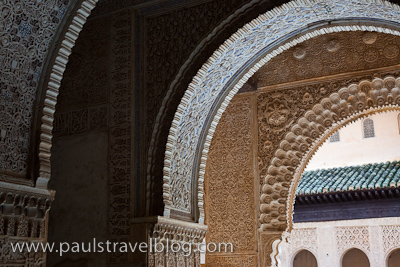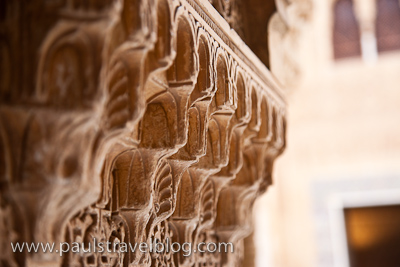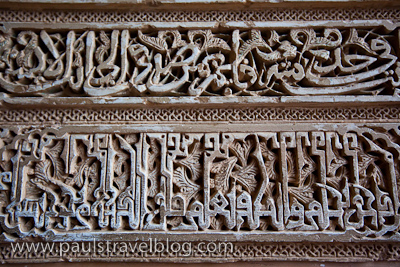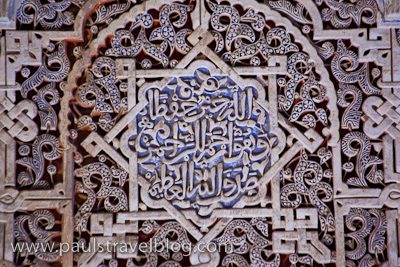 The stuccowork in the Alhambra comes from the same tradition as the 9th century stucco in the Nain Mosque (first image) and the 14th century stucco of the Oljeitu Mihrab (second image), both in Iran.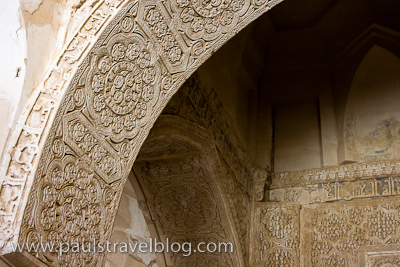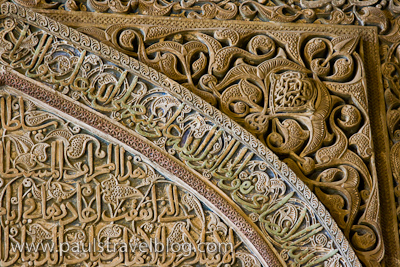 The tilework is of course also celebrated (and also related to Iranian craft). The second and third images are from the hammam located inside the complex. Alhambra tesserae are said to have inspired M.C. Escher.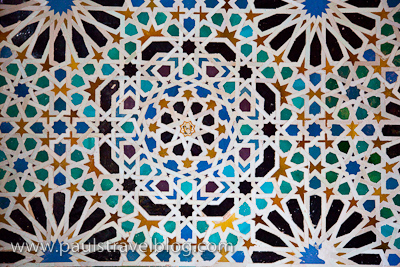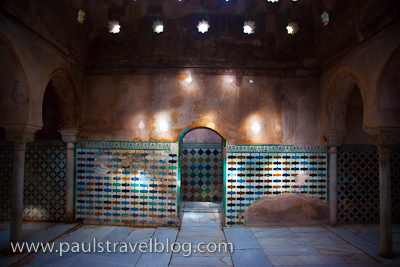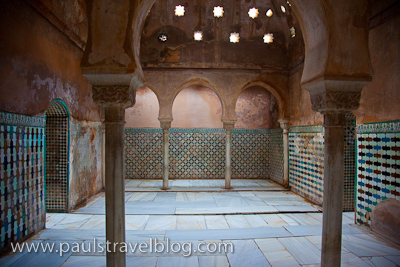 The conquest by the Catholic Monarchs resulted in some large scale as well as small scale changes to the building.