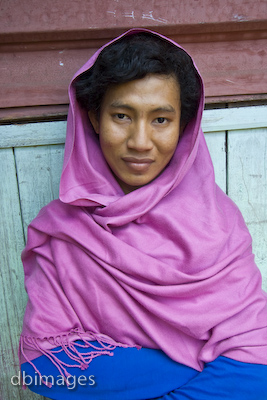 In much of the first world, the battle for "gay rights" is largely won. Gay men and lesbians can legally marry (or enter into some contractual facsimile of marriage) in many Western European countries, as well as Canada and some of the most important of the United States. Even if public acceptance is not yet totally here, and some anachronistic laws remain, the overall trend seems clear, and young people today find little astonishing or controversial about sexual orientation (as Derek's then nine year-old niece remarked, even SpongeBob is gay). This is of course not the case in many other parts of the world. Even if east Asia lacks much of the religio-moral condemnation of homosexuality, most gay men in Japan, Korea or China are deep in the closet, with "Brokeback" marriages the norm. In the macho-er parts of the developing world, gayness is perceived as weakness and shunned. In some parts of the Islamic world, homosexual activity can be a capital offense.
Some in the world may still try to deny the existence of hard-wired homosexual orientation, or its "legitimacy" to exist and manifest itself, but some facts of life are impossible to deny, and it is sometimes quite surprising to see how well-established the transgendered identity is in seemingly unlikely locales, including three on our itinerary: India, Iran and Indonesia.
Homosexuality as an identity in India may be just barely nascent–even the megalopolis of Bombay does not support one proper gay bar–but there is an ancient class of transgendered persons, known as hijra. Either male or intersex at birth, hijra assume essentially feminine identities, going so far as to "marry" men (either with or without having undergone castration). Some hijra work in the sex industry, but they are also known for performing a sort of exorcising role at births and weddings, to ensure the masculinity of male children and promote fertility. While hijra are not exactly "accepted"–they suffer a great deal of discrimination and are also feared as a sort of cursed race that may, if you offend them or refuse their services, curse your children to suffer their fate–they are a well-established community, a category of person, which has its defined (albeit difficult) niche within Indian society.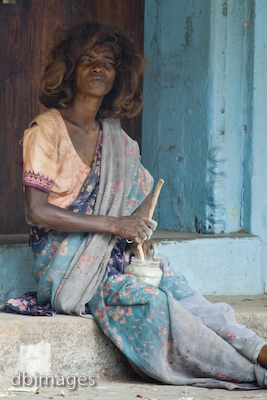 The second place on our itinerary that has a sizable and recognized transgendered population was, believe it or not, Iran. While Iran executes (or at least Iranian law calls for the execution of) gay men, Iranian doctors and theologians apparently have found no religious reason to deny the existence of transgendered people. Even if being a transgendered person is not exactly "well accepted" by society, the state recognizes it as a medical condition that can be "remedied" by the surgery of the sex change operation (partly covered by the national health insurance), and Iran is, after Thailand, a world center for that procedure.
Southeast Asia as a whole seems to have an unusually large transgendered population. In Thailand they call them kathoey or ladyboys, and many a male heterosexual traveler has mistakenly fallen for one (they can sometimes be, as U2 would say, even better than the real thing, in terms of sheer knockout beauty). The visibility of the transgendered population of these countries may have some genetic component or, as likely, may be due to widespread public acceptance, especially in Thailand and some of its neighbors. Indonesia may be the largest Islamic country in the world, but in terms of its transgendered population, and seeming acceptance of their gender identities, it is very much a part of Southeast Asia.
In Indonesia they are known as "waria," which is an amalgam of the words for woman ("wanita") and man ("pria"). I have read one estimate of fewer than 30,000 waria, but in a country of over 200 million it seems likely that the real number is far higher, and simply traveling about Indonesia one sees them everywhere, from the seedier parts of Bali nightlife along Jalan Dhyana Pura to quiet Labuanbajo on Flores to Islamic Makassar on Sulawesi. I have also read reports suggesting that many or most waria are sex workers or have at least engaged in the trade, and while of course there are some (such as the ones on Bali) who are, most waria I have seen in Indonesia seemed like regular people doing regular jobs. Waria are often quite friendly and outgoing with travelers. Labuanbajo had a sort of waria hangout (the Matahari–two English guys in our dive group seemed to hang out there quite a bit). We saw some mild teasing of waria by other locals but no open hostility, given the warias' very open presence.
I am inclined to think that transgendered people, in India, Iran or Indonesia, or in some Native American cultures (whose transgendered people were at one point called berdache and now, "two spirits"), are accepted in part because of the indubitable existence of people who are born intersex. It is a fact of nature (up to 1% of all human births, according to some studies) hard to deny the existence of, that it forces the creation of a category. Presumably, once the category is created, it admits not only those who are born physically ambiguous but those who, psychologically, are transgendered.
I wonder: In societies where the transgendered identity exists and is tolerated, is there any pressure on non-transgendered homosexuals to try to squeeze themselves in? That is, if you are a gay male, would you be tempted to identify as a hijra or waria to be able to express your sexual preference? I would think not, because gender is a much more core aspect of identity than mere sexual preference, but it is clear to me that there are different "kinds" of homosexuals, and it is possible that some may be tempted by an open identification. If indeed culture helps shape sexuality, to what extent can sexuality be affected by the gender/sexual roles available in a given culture? Does the existence of the category of waria or hijra affect the number of people who may come to identify, in their adolescence or adulthood, as transgendered or homosexual? These are difficult questions, of course, but one thing is clear: "deviance" from the male/female heterosexual norm is incredibly widespread, and recognition of this fact has existed from time immemorial.