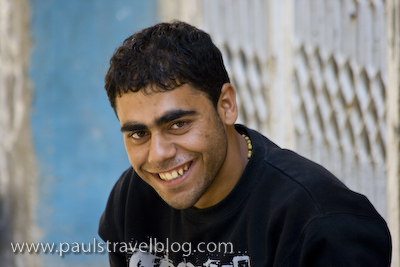 We were not in the Palestinian Territories for long, but I thought it still meaningful to do this post showing you some of the people we met in Arab Palestine. One of the aims of this blog is to be able to put a face on a place, and few places need this more than Palestine. Note the absence of rocks and molotov cocktails.
Children, Nablus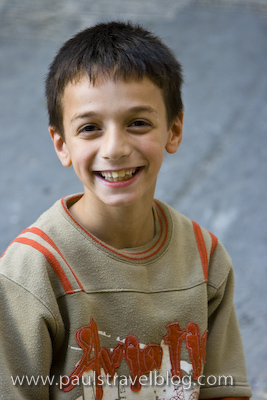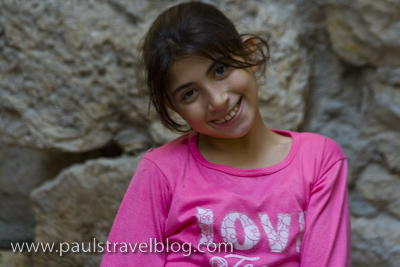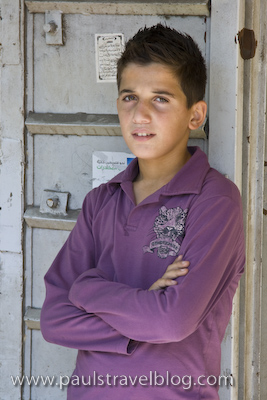 Older man, Nablus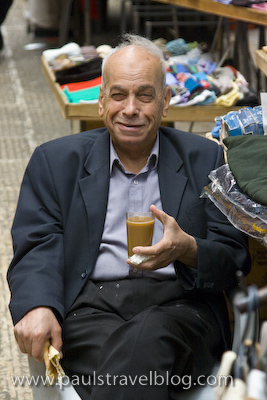 "Arab" dress is uncommon in coastal and modern Palestine (cf. post of 10.13)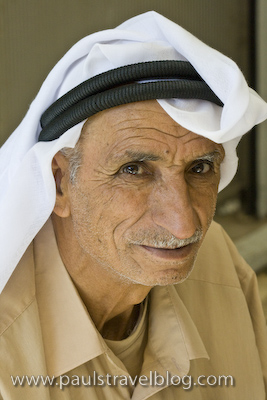 Aramaic-speaking Christian cobbler of Syrian origin, Bethlehem. More than 80 years old, he told us that to live in the West Bank is to "live in a prison."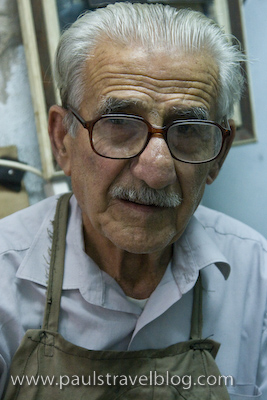 Young men, Ramallah. Ramallah, just outside of Jerusalem, is currently the commercial and logistical hub of the West Bank. The man with the Major League Baseball hat was a Palestinian-American visiting relatives, and greeted us with a double-take invoking, American-accented "How ya doin'?" The Jewish reverse-diaspora into Palestine has resulted in a massive diaspora of Arab Palestinians all over the world, and in our time in the Middle East we have met Palestinian refugees in Syria, Jordan and the Gulf, and from the U.S., Canada and Europe.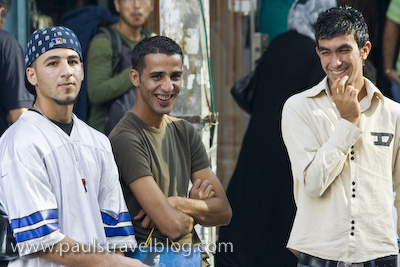 A Samaritan. A good one? Certainly seemed nice enough. The Samaritans form a "sect" of Judaism, and are now citizens of Israel, but have lived peacefully among the Palestinian Arabs for many hundreds of years.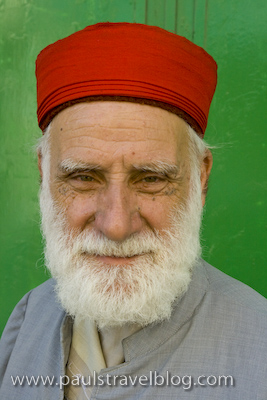 Muslims of African descent, Jerusalem. These children are part of a community of 2000 or so Palestinians of African descent–principally Senegal, Niger, Chad and Sudan–who live in the Old City of Jerusalem near the Temple Mount. Many families have lived in Jerusalem for some 150 years.