Man fishing, Galata Bridge, Istanbul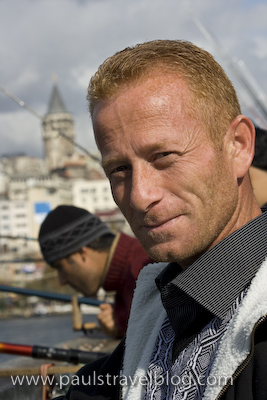 Not much to say in this post, except that perhaps another "Turkic trait" (see post of 11.05) is that Turks like to have their pictures taken. This goes especially for the men, but to some extent even for Turkish women, whose Islamic sense of modesty does not seem to reach as far as their Arab sisters. I chalk this up not only to an eagerness to be accommodating (especially to a foreign tourist) but perhaps also a little bit of vanity–from Istanbul to Tashkent, Turks love to see themselves on that little LCD screen, and then pose endlessly, drawing into the frame their family members and neighbors. We thank them heartily for their cooperation!
Two children from Northern Cyprus in school uniform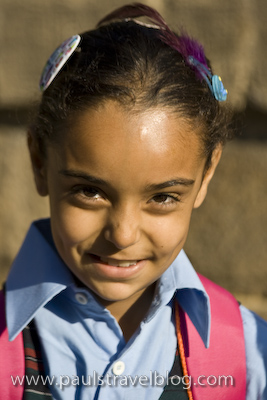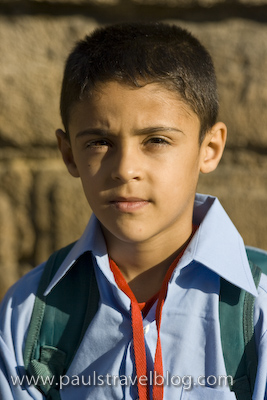 Children, Sultanhani, Turkey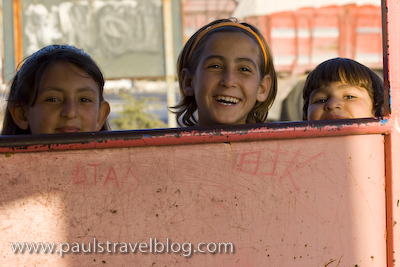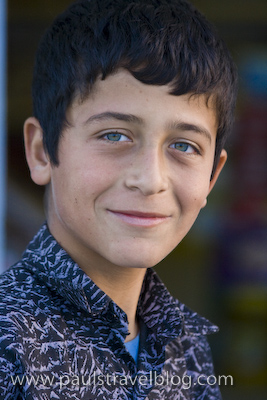 A couple ladies, from Ankara and Istanbul. Both of these women happen to be wearing headscarves, but that is far from typical in less traditional parts of the country, such as Istanbul.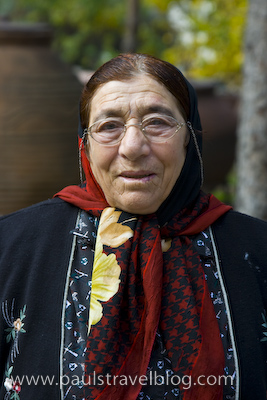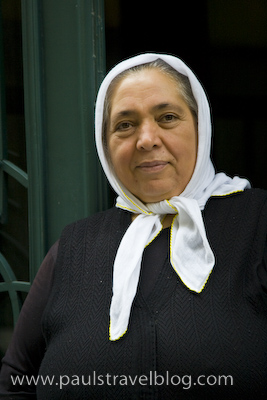 Young boys, Istanbul. The second boy is actually an Uzbek, from Uzbekistan, now a resident of Istanbul's Kumkapi neighborhood (see post of 11.08).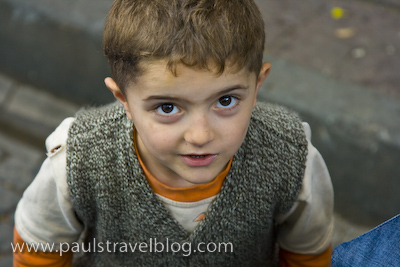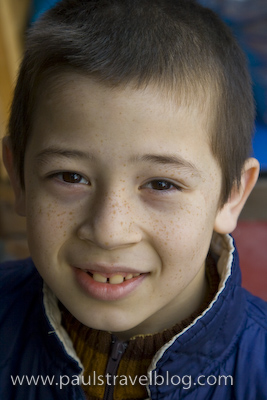 Some young men. The first, as well as the man pictured first in this post, shows the surprisingly fair coloration that some Turks have; the third reminded us physically of someone one might meet in Tajikistan or Pakistan's Hunza Valley; and the fifth is simply too good-looking to be selling fish sandwiches, even if in highly visible Eminonu, Istanbul.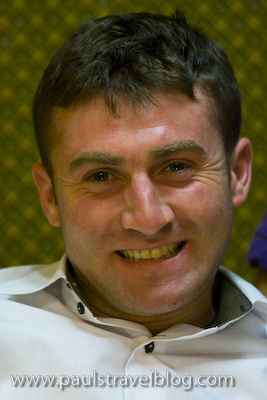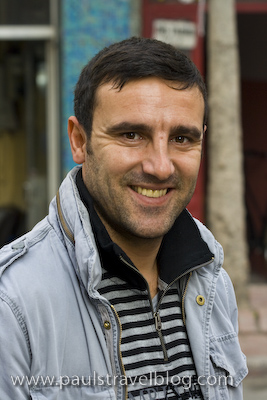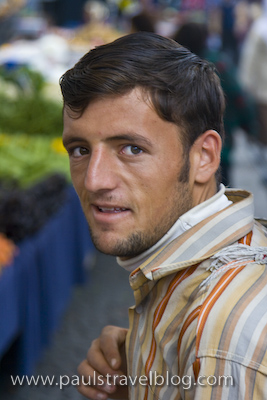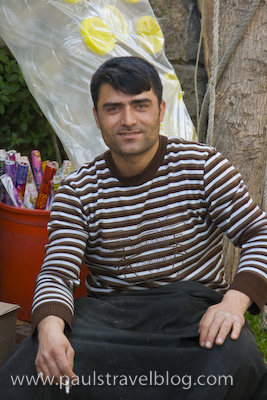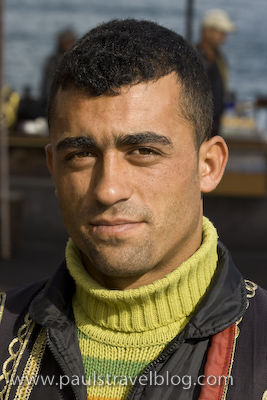 Middle aged and older.