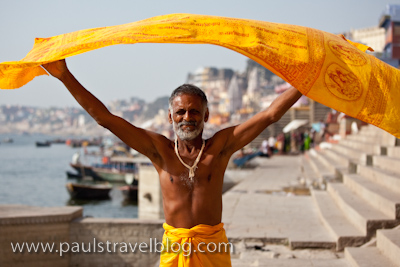 The first impression that a traveler is likely to have of Varanasi, one of the holiest cities of Hinduism and Buddhism, is its filth and congestion. A relatively new traveler to India might wonder, "How do they live like this? If this city is so important, so holy, why isn't it better maintained?"
But the more time you spend in Varanasi, the more you realize that using normal metrics to appraise a city like Varanasi is totally misguided. Varanasi is a city apart, one that is not bound to rely on such modern banalities as hygiene and plumbing. The beauty of Varanasi, its history and its mystery, are on full display–worship, death (including open-air cremations on the burning ghats), incredibly jubilant festivities. Despite all of the surface grime, the sunrise view of bathing pilgrims and the sight of the ganga aarti puja in the evenings, the ancient and chaotic structure of the old city and its ghats, are so majestic and otherworldly, that one almost wishes one could discard everything else and stay here forever, wondering why in the rest of the world we are always forfeiting history and authenticity for false sheen and the disposable.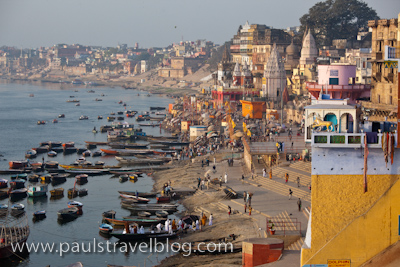 Some pictures from perhaps the most exotic city in the world:
Few travel experiences are as rewarding as a morning boat ride on the Ganges.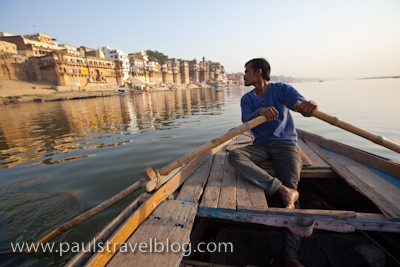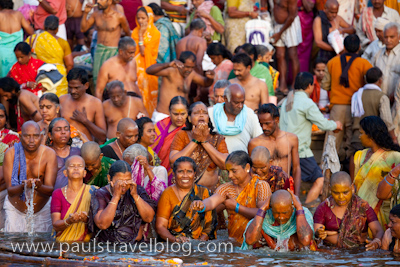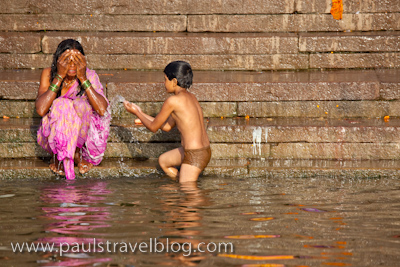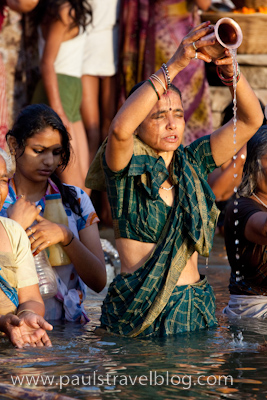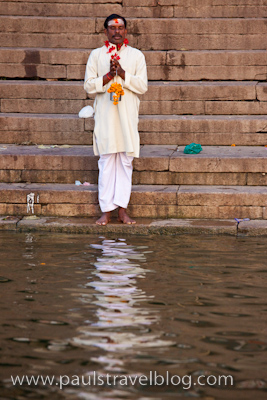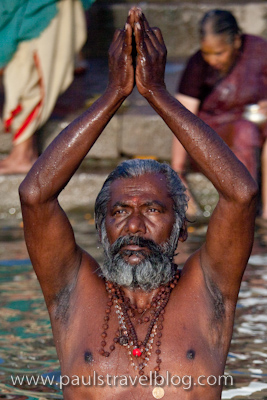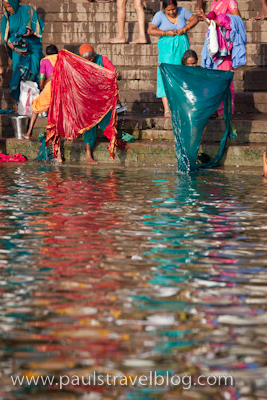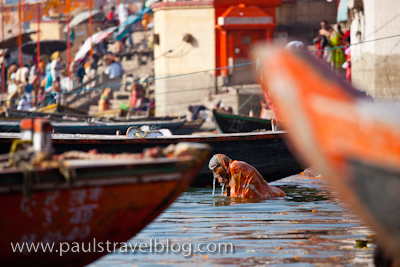 A reminder that the city is also important for its connections to the life of the Buddha, Thai script and Thai pilgrims.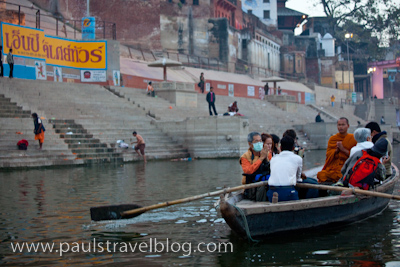 It is equally hard to tire of the evening puja, with its music and repetition.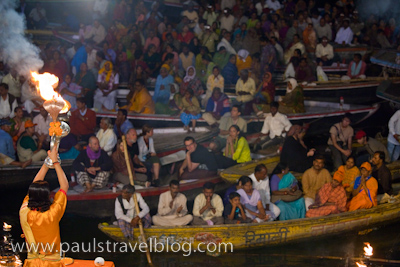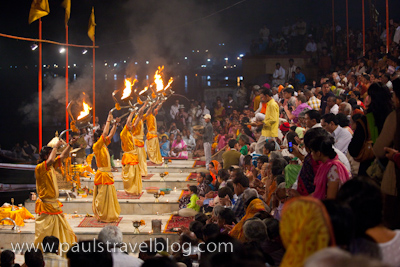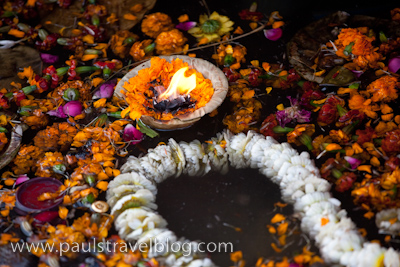 Not least, of course, some of India's most colorful characters and faces.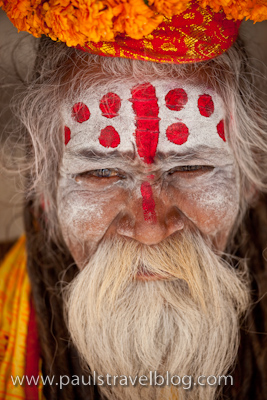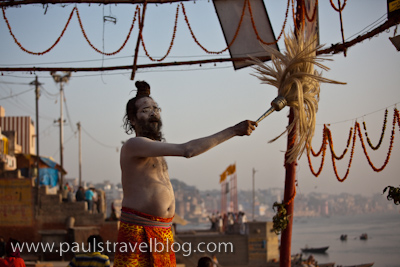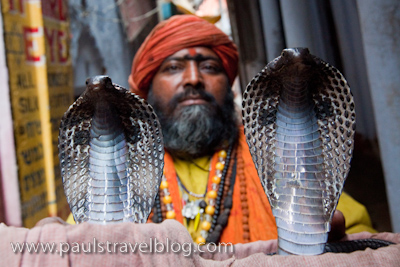 Travel tip: Oh, do I have some hotel advice for you–but I don't want to spread the information too widely. If you email me, I'll let you know!