Two young slumdogs at Calcutta's Sealdah Railway Station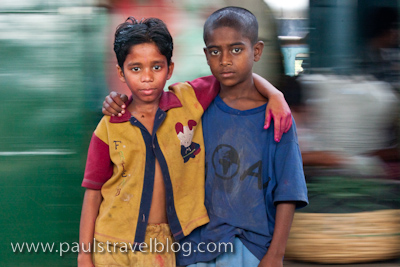 There is little doubt that India is the most photogenic place in the world. Yes, the landscape is beautiful and diverse, and the monuments tremendous, but most of this is due to the incredibly colorful and beautiful people of the country. Derek likes to say that Indians, northern ones in particular, have wet eyes (he suggests maybe it's all the ghee) that make them particularly good photo subjects. And of course they are some of the most accommodating, playful and gracious anywhere, making for ideal models. With no further ado, some portraits from India.
Indian soldiers at Delhi Airport flying out to serve as UN peacekeeping forces. UN peacekeeping is a financially attractive proposition for relatively poor countries.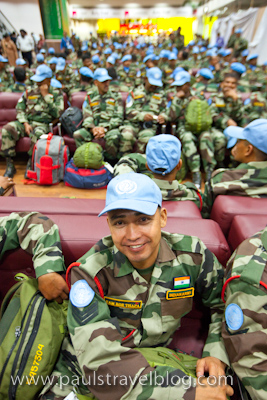 Celebrating Holi in Calcutta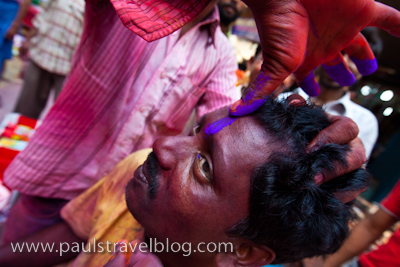 Local boy on the Darjeeling Himalayan Railway Toy Train. The Indian Himalayas see many more Asian faces, including those of Tibetan refugees.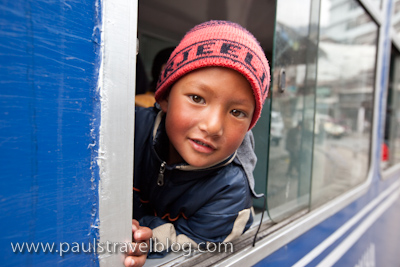 Bengali man, Calcutta. Calcutta's fame to the rest of the world is, unfortunately in part due to Mother Teresa's work, that of wretched poverty, but within India it is actually a center of culture and high education.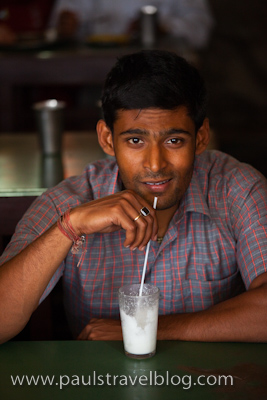 In this man, who was praying at the Nakhoda Mosque in Calcutta, one can see perhaps an ethnic residue of the Mughal's Central Asian heritage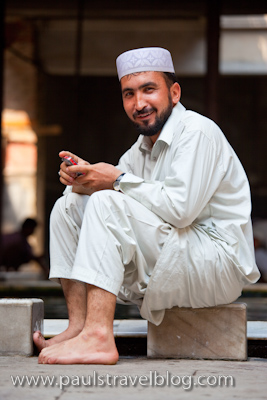 On the steps of Fatehpur Sikri's Friday Mosque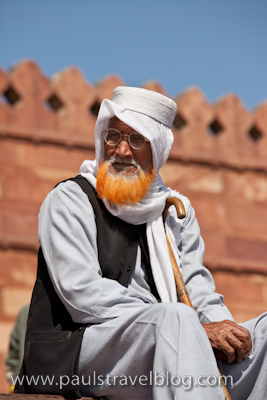 Inside Fatehpur Sikri's Friday Mosque. The keffiyeh, an Arab accessory, is not common in India, but looks cute on the first boy!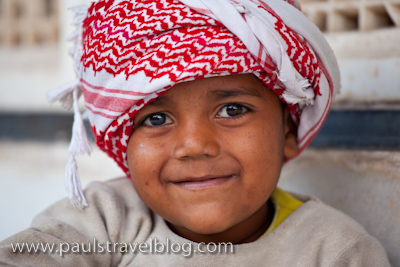 A Rajput woman, taking in Agra Rajasthan. Even among Indians, Rajputs stand out as exotic and beautifully accoutered.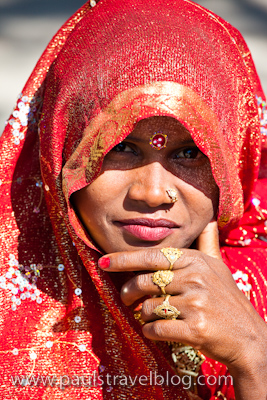 Rajput woman at Tirumalai Temple in Tamil Nadu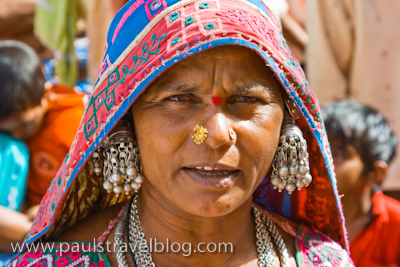 Handsome Rajputs near Rasathani, Rajasthan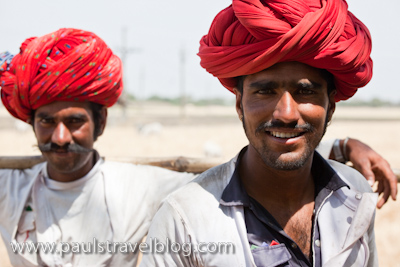 Sufi, Hazrat Nizamuddin Dargah in Delhi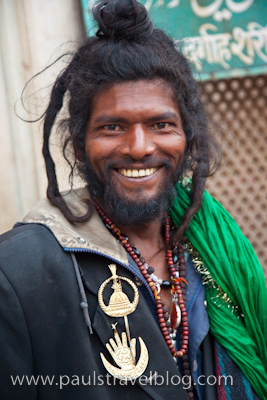 At Delhi's Hazrat Nizamuddin Dargah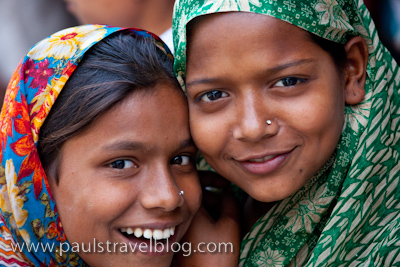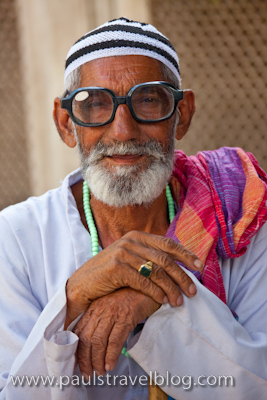 Sikh man, Old Delhi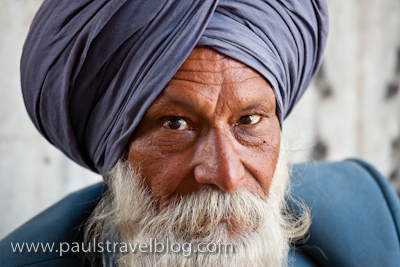 A fashionable young hijra in Delhi (see post of 2008.08.29)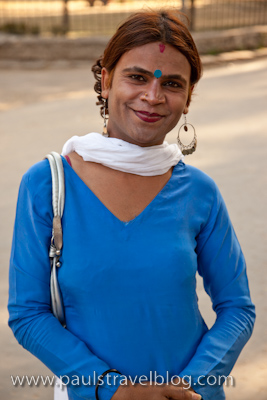 In Old Delhi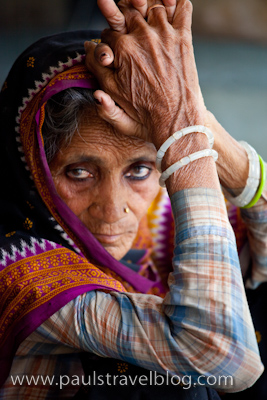 Young man near Daulatabad, Maharashtra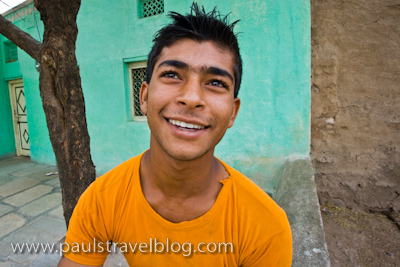 Schoolgirl in Bombay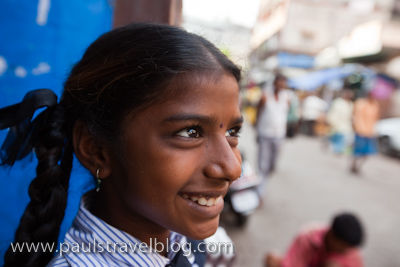 Porter in Bombay's Crawford Market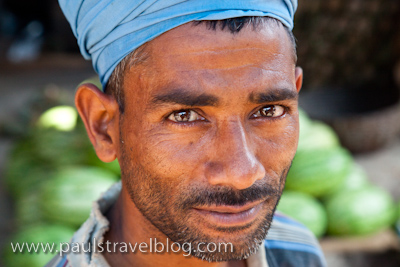 Fellow tourists at Golconda Fort outside Hyderabad. The dress is austere, the attitudes not.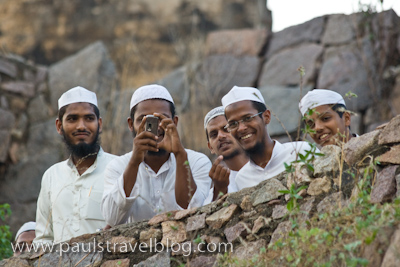 Cochin, Kerala. Indian smiles can be among the fullest and most ecstastic. The relatively dark skin of this South Indian man contrasts sharply against his perfect set of pearly whites.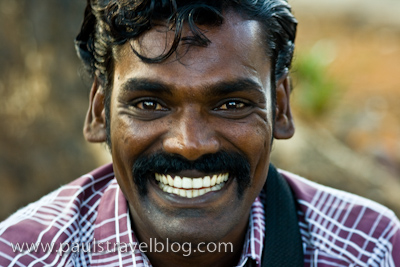 Schoolgirl in the Keralan backwaters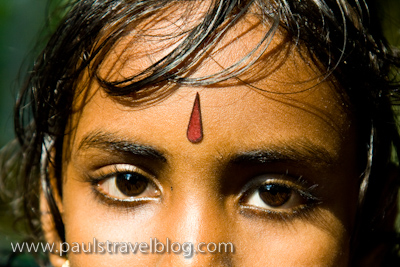 Young Girl in Varkala, Kerala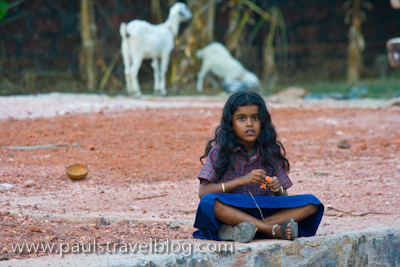 Domestic tourist at Kanniyakumari, or Cape Comorin, the southern tip of India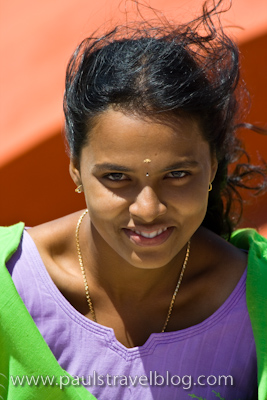 A Nepali guard in a Pondicherry store. To the rest of the world, India may seem a poor country and a source of labor, but for even poorer Nepalis, India is a destination to look for work.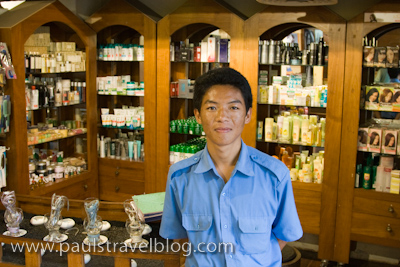 Young girl, Karaikkudi, Tamil Nadu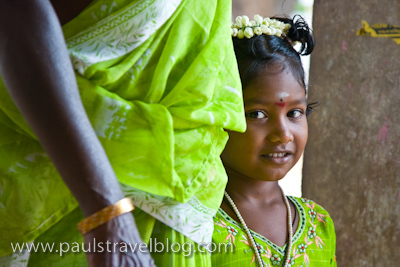 Bus Station, Pudukkottai, Tamil Nadu. In a country of great extremes, some look crazier than most!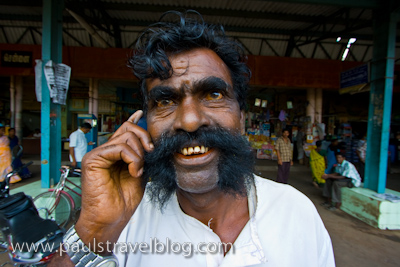 Boy with puppies, Madurai, Tamil Nadu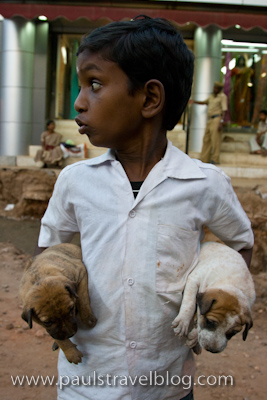 Cute little beggar in Kumbakonam, Tamil Nadu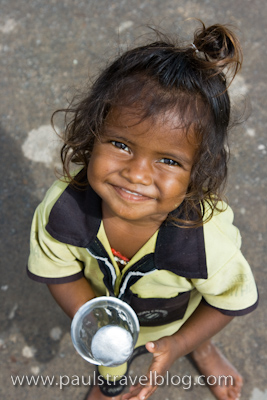 Homeless woman in Madras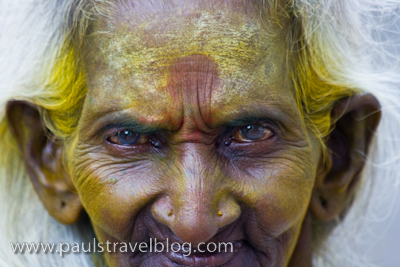 A (playful) young priest inside Thanjavur's big temple in Tamil Nadu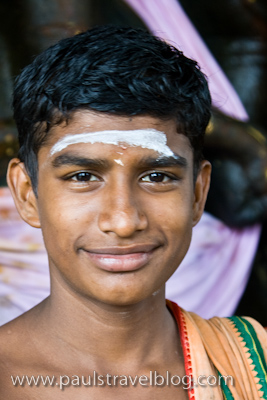 From inside Madurai's Sri Meenakshi Temple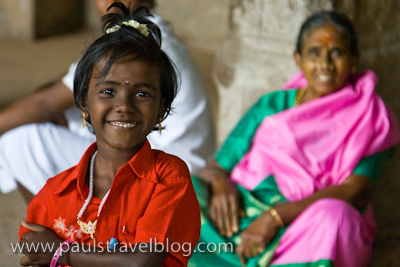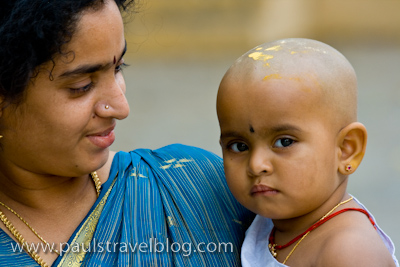 Sadhu, Varanasi