Reeling from a bad morning at Tashilhunpo Monastery (see post of 2010.06.02–who knew we were so sensitive?), we found ourselves with many free hours in Shigatse and not much to do. The Old Town was pretty much deserted because people were out of town for local holiday picnics, and we weren't about to pay more admissions for more second-rate sights. And so we thought that we might as well enjoy a day in Anytown, China, which is what most of Shigatse looks like, and headed to a local mall. The mall itself was pretty crummy, the Lenovo shop even locking up their WiFi when they realized that we were using it, but it did have quite a nice supermarket.
"Mr. Bond coffee — American pattern — >> I'm young..I'm coffee"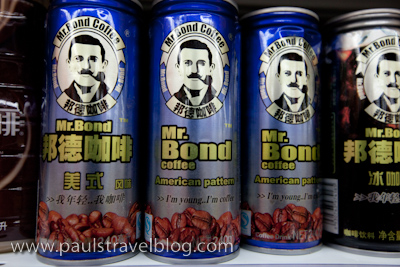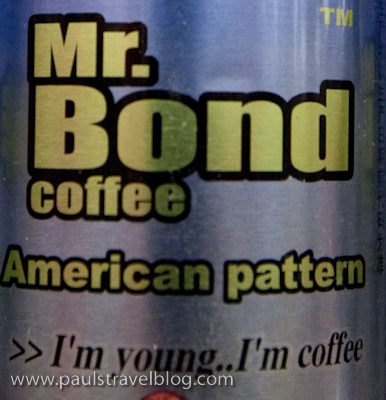 When we saw the cans of Mr. Bond coffee (not bad, by the way), we thought that we might as well spend a half hour looking through the grocery store for awkward or nonsensical English. Here's what we found:
"Almond — used to flavor extracts, liqueurs and orgeat syrup. T' — els of apricot and peach pits have a similar flavor — same toxic effect (destroyed by heating) as b — hios. Pistachios are available blanched o — sliced, chopped, candied, smoked, i — nd in many flavors. Toasting Pis" It seems like they were trying to be helpful by cutting and pasting an encyclopedia entry or something?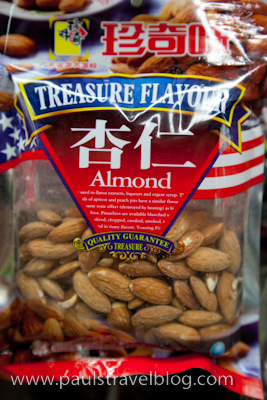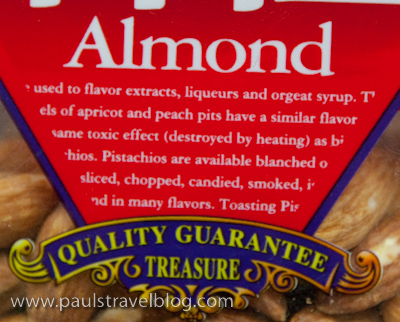 "THEUNITEDSTATES – MSLP – THE NEW TASTE & EUROPEAN TASTE"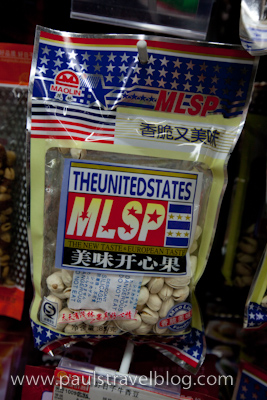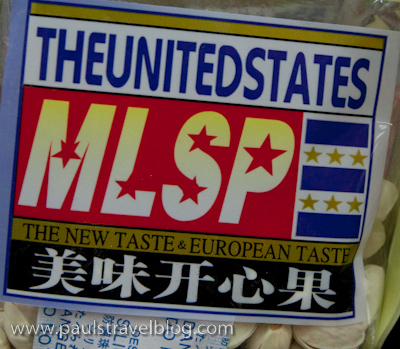 "CHONQING STRANGE-TASTE HORSEBEANS"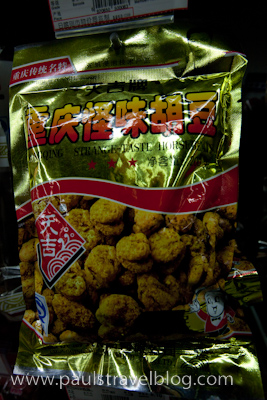 "May the breeze bring you The tenderness and warmth from me Far from each other we may be. Yet still you are here, At the bottom of my heart." Rather poetic for a bag of pistachios.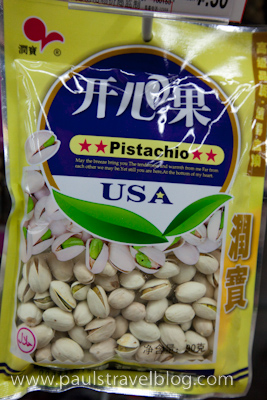 "Choiceness raw material Produced meticulous"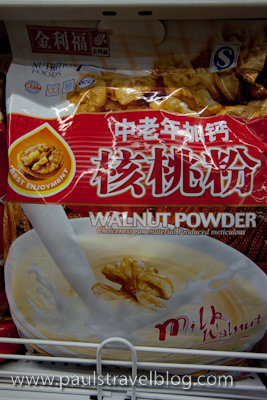 This one isn't really even about bad English–just that the product itself is so odd, that they shouldn't have bothered to translate. Would any English speaker really buy this for their child?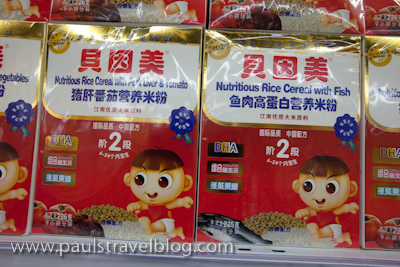 This cleanser removes horniness.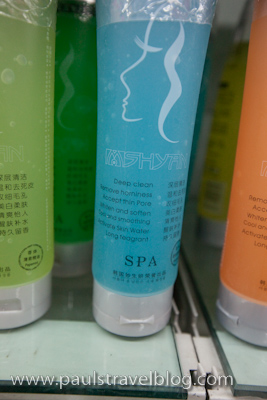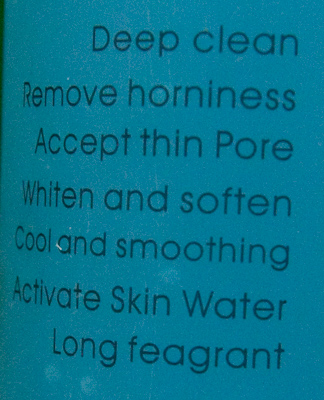 No doubt others have remarked on this, but "jissbon" is a popular brand of condoms in China.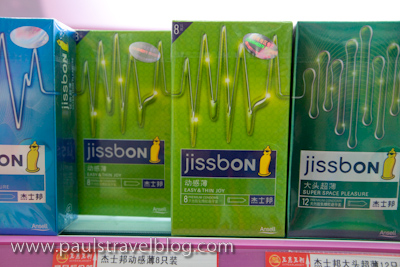 "MOTH KILLER – mothproof toothpaste"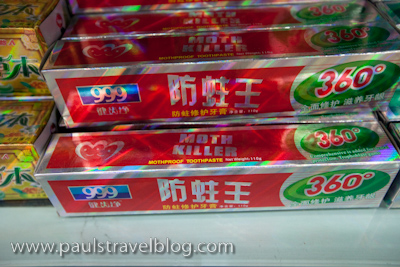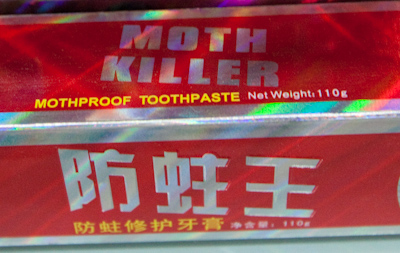 "Old Chengdu. Sichuan special products. The hands tear the serial products of beef of "liuyanggou" is chosen the adult yak's crua meat of the prairie of Ruoergai of Abab state carefully. (Only accounts for 3% of the whole yak's body) complement with several dozen natural plant seasoning, pass several dozen modern craft refined. It is mouth feel unique, aromatic and strong, and pleasant impression is long." I personally don't want my yak jerky to leave a long impression in my mouth.