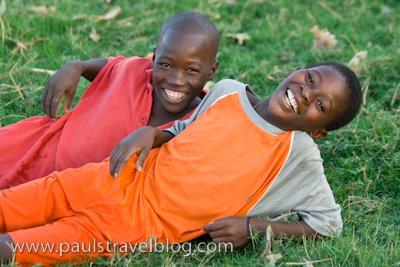 For all of its political and economic problems, and relative lack of tourist sites and infrastructure, there are some things about sub-Saharan Africa that are for travelers just about incomparable to anywhere else in the world. The two things that pop up most easily in our mind are the colors and the people. Both can be described with the same adjectives: brash, engaging, exuberant. It is something of a paradox for us; in some ways, Africans can be incredibly timid and mild-mannered, but most of the rest of the time, they can be among the most engaging, gregarious and openly friendly people in the world. This is not the sort of polite welcome and forbearance that one receives in Southeast Asia, or the almost formal hospitality one receives in the Middle East, but a sort of slap-on-the-back friendliness that is not afraid to make jokes and laugh, a smile that is almost overly broad, full of life.
I do not have too much to say about these photos, but consider them with this in mind: Africans may be poor but their persons do not speak poverty and despair, but vitality and joy. I begin first with photographs from Senegal, with its Wolof ethnic plurality, then move on to Mali, where up north around Timbuktu live the fair-skinned berber Tuareg.
Ile de Goree, near Dakar, Senegal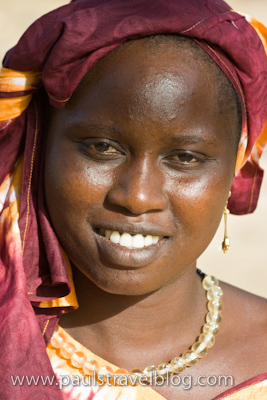 This elegant older woman was awaiting her son, who was supposed to arrive by ferry to celebrate her birthday but was running late. For whatever reason, we imagined her as a sort of Miss Havisham, coming to the ferry dock every day, thinking that it was her birthday and looking for her estranged son.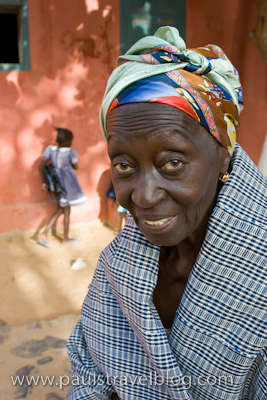 St. Louis, Senegal
The stick in her mouth is a sort of toothbrush; the apparent effectiveness of such traditional tools makes one wonder why we bother with plastic brushes and saccharine-laden paste.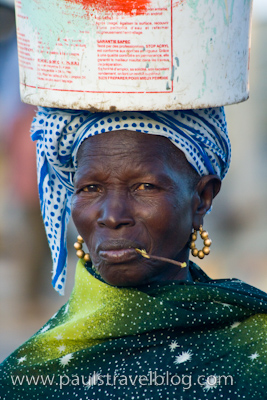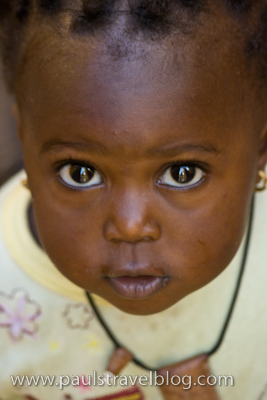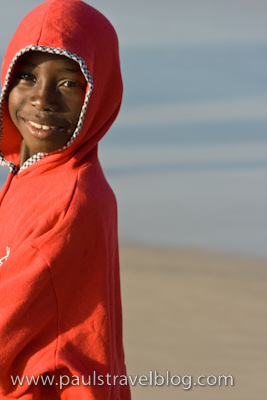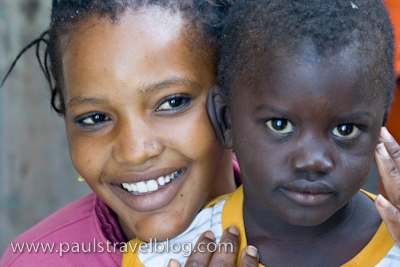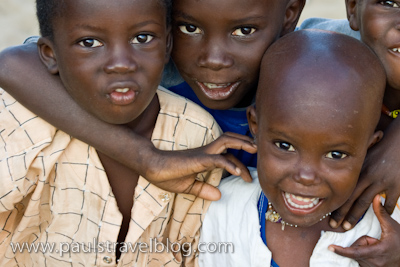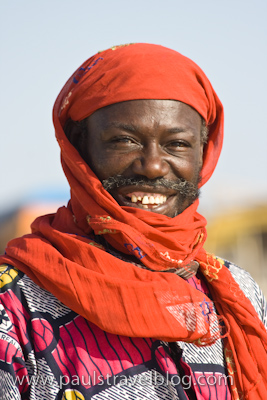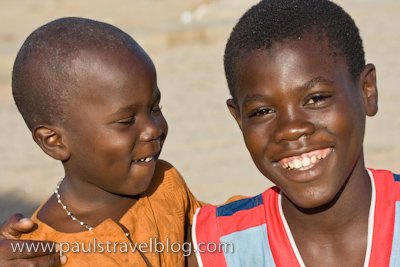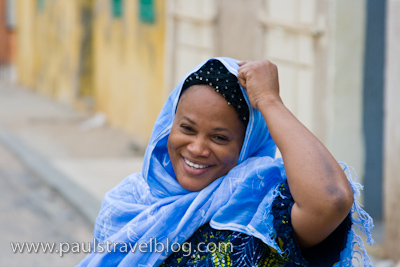 Mali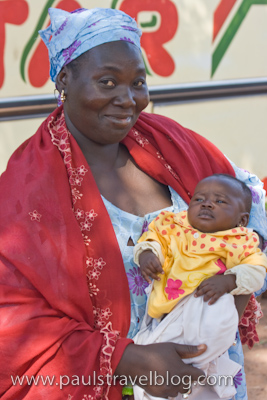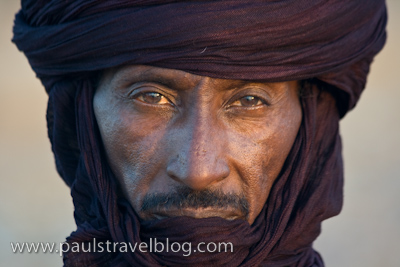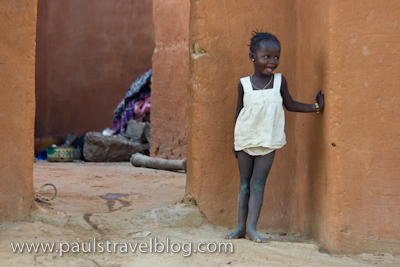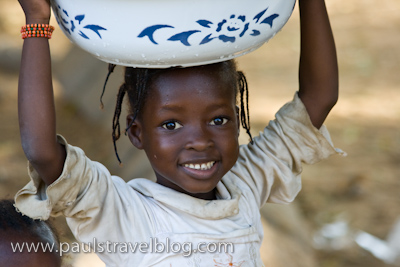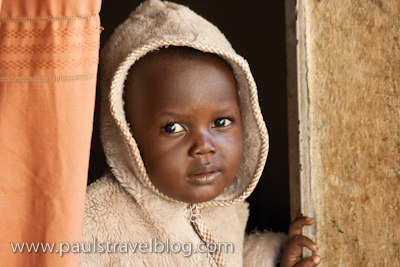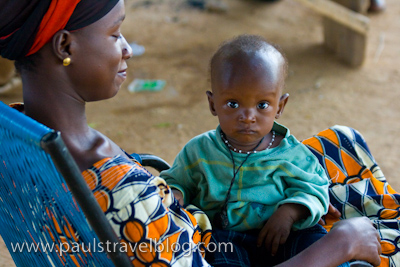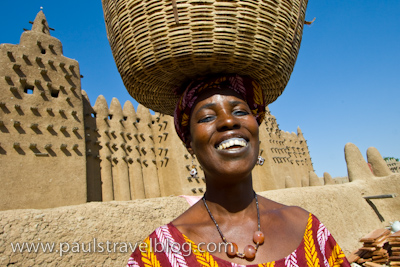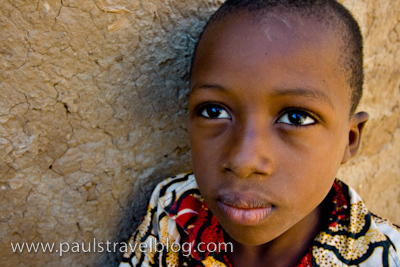 A Fula/Peul herder in characteristic hat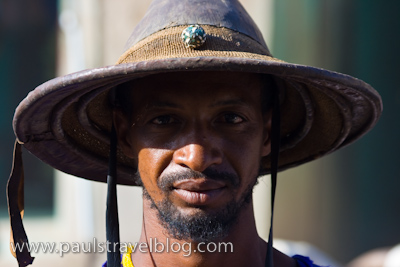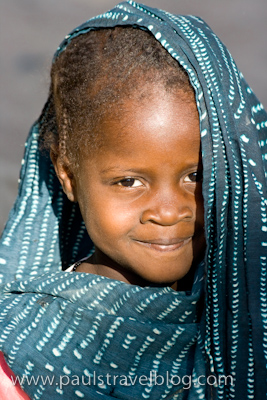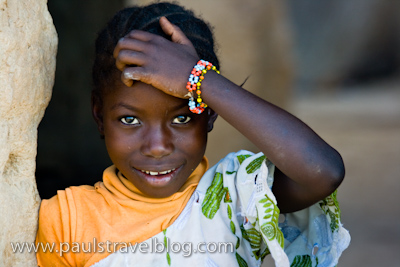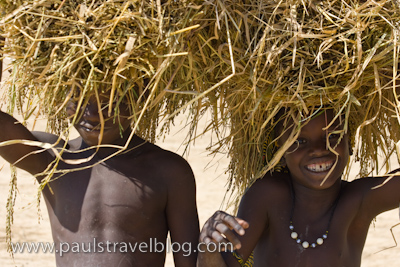 A girl exhibiting a confidence that seems, to me, typically African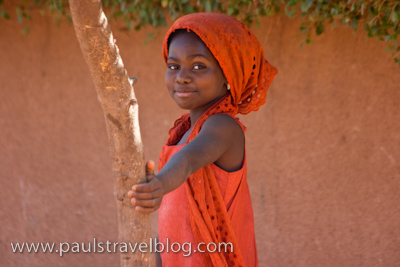 Tattoos, especially on women and quite often on faces, are worn by "tribal" women around the world.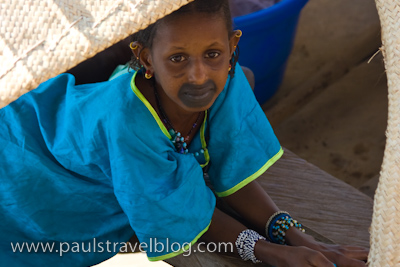 From Timbuktu. The fairer people are Tuareg, a berber people who inhabit the regions around the Sahara in Mali, Niger, Algeria and Libya. The Tuareg held black Africans as slaves until quite recently, and are said by some to continue to hold slaves. The practice was defended to us as a domestic/familial link at this point rather than mere ownership.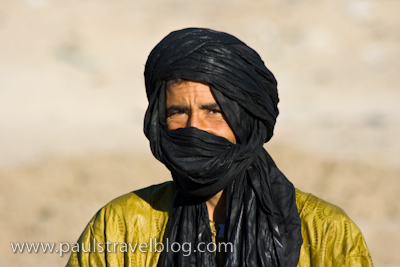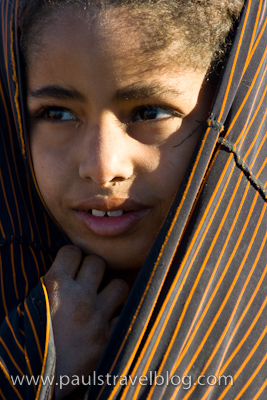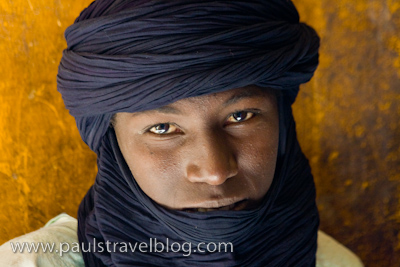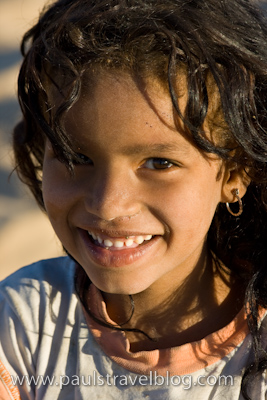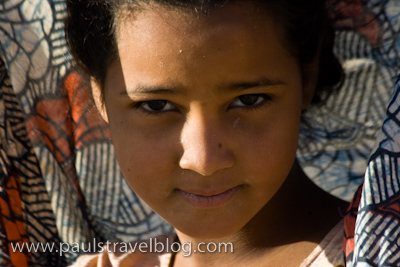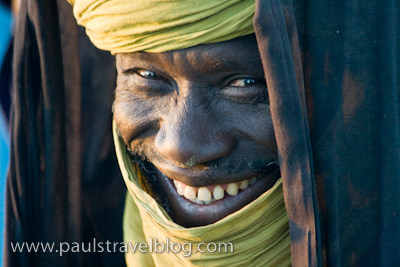 From the Dogon Country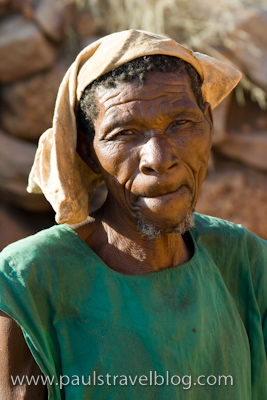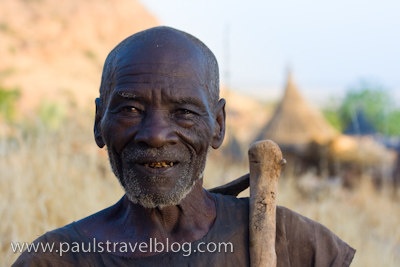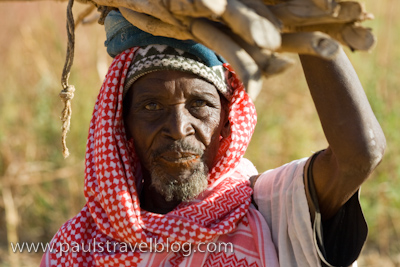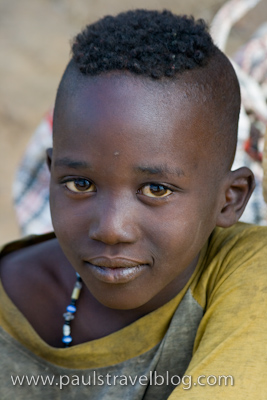 Back to Bamako